Educational Leadership Ed.D. International Cohort – Ed.D. Team
ECU International Ed.D. Instructional Team

Dr. Matthew Militello is the founding director of the ECU International EdD. He holds the Wells Fargo Distinguished Professor position in Educational Leadership at East Carolina University. He has held faculty positions at North Carolina State University (2008-2014) and the University of Massachusetts at Amherst (2005-2008). Prior to his academic career, Militello was a middle and high public-school teacher, assistant principal, and principal in Michigan (1992-2003). Militello has more than 60 publications including five books: "Reframing community partnerships in education: Uniting the power of place and wisdom of people (Fall 2015, Routledge), "How to prevent special education litigation: Eight legal lesson plans" (Fall 2015, Teachers College Press),  "Principal 2.0: Technology and educational leadership" (2013, Information Age), "Principals teaching the law: 10 legal lessons your teachers must know" (2010, Corwin Press), and "Leading with inquiry and action: How principals improve teaching and learning" (2009, Corwin Press). Militello has received funding to conduct research from the College Board, the W.K. Kellogg Foundation, Xian Normal University, and a multi-million-dollar Race to the Top grant to train school leaders in Northeast North Carolina. Most recently Militello was the principal investigator on a $1 million National Science Foundation grant focused on computational thinking in middle school art and music as well as a $6.6 million U.S. Department of Education Supporting Effective Educator Development grant focused on building equitable academic discourse micro-credentials for educational leaders (education.ecu.edu/ProjectI4). He earned his undergraduate teaching degree from the University of Michigan and his Master's and Ph.D. in Educational Administration from Michigan State University.
---

Lynda Tredway is Program Coordinator at East Carolina University for the International doctoral program (Ed.D.), a three-year program that engages students from the US and international schools in participatory action research. She is a Senior Associate for Leadership and Equity at the Institute for Educational Leadership and serves as Project Director of the USDOE Project I4 grant. As founding director of the Principal Leadership Institute (PLI) at UC Berkeley's Graduate School of Education (2000–2012), she designed and taught in the program and provided professional development to principals and assistant principals in urban districts. Her most recent scholarship includes two chapters: "The Imagineers of Community School Leadership" and "A Re-imagined Ed.D.: Participatory, Progressive Online Pedagogy". She co-authored a chapter "Actions Matter: How School Leaders Enact Equity Principles" and a book on teacher leadership: "Leading from the Inside Out: Expanded Roles for Teachers in Equitable Schools".
---

Dr. Annice Williams is exceptionally grateful for the education she received from public schools in North Carolina, including Peterson Elementary, E. M. Rollins Elementary, Eaton Johnson Junior High, Vance Senior High, the North Carolina School of Science and Mathematics, and the University of North Carolina at Chapel Hill. She strives to pay it forward every day through her service as the proud principal of Bugg Magnet Elementary: Center for Design and Computer Sciences in Raleigh, North Carolina. Annice was named the Principal of the Year for Wake County Schools for the 2022-23 school year. She loves learning and is looking forward to continuing her support of school leaders as an instructor with the International EdD program at East Carolina University.
---
Dr. Larry Hodgkins joined the

Department of Educational Leadership at East Carolina University in 2019 as a teaching faculty member. He previously served as a National Board-Certified teacher, athletic coach, assistant principal, and principal in nearby Martin County. He earned his Educational Doctorate from East Carolina University and holds a master's degree in school administration from N.C. State University as well as an undergraduate degree in chemical engineering from Columbia University. As an educator, Larry is committed to ensuring success for all students by focusing on equity in his research and practice.
---

Dr. Maenette Kapeʻahiokalani Padeken Ah Nee – Benham began serving as University of Hawaiʻi West Oʻahu chancellor on January 1, 2017. A kānaka maoli scholar and teacher, Benham previously served as the inaugural dean of the Hawaiʻinuiākea School of Hawaiian Knowledge at UH Mānoa (2008-2016). She began her teaching career in 1978 teaching grades K–12 in California, Texas and Hawaiʻi. She earned her doctoral degree from UH Mānoa in 1992 and joined the College of Education faculty at Michigan State University in 1993. Dr. Benham is committed to the praxis of social justice through engaged scholarship and the theme of "university in community and community in university". Her work on alternative cultural frames of educational leadership is nationally and internationally respected. She is author, co-author, editor of 5 books and numerous published articles, book chapters and technical reports.
---
Dr. Carrie Morris joined t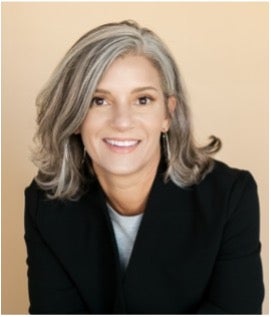 he East Carolina University staff in March 2019 after transitioning from a school administration role in Onslow County Schools, NC.  She is excited to learn from and with eastern North Carolina public school leaders in her position as the Associate Director for School Leadership, funded through a US Department of Education grant entitled edPIRATE (Educator Pipeline in Rural Action for Teaching Equity).  She began her teaching career in 1996 as an elementary school teacher, earned a master's from UNC Wilmington, an MSA and doctoral degree at ECU. Carrie has more than 20 years of experience in public schools and was recognized as a finalist for the North Carolina Teacher of the Year in 2013. Carrie is interested in equitable educational practices positively impacting all students, empowering women in leadership, and the importance of relationship building in K-12 public education.
---
Jennifer Horne is the c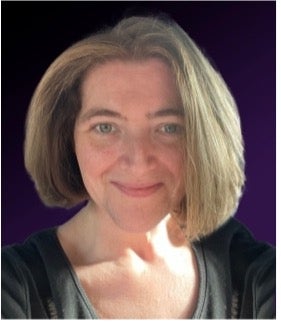 oordinator for Off-Model Credit Programs in the Office of Online Learning, Academic Outreach, and Academic Innovation (OLAOAI) at East Carolina University. She is an integral part of the ECU International EdD team and collaborates with other University offices and departments on behalf of the program, providing logistical support for program faculty, staff, and students. Jennifer has 20 years of experience as a practitioner in higher education. She currently is a doctoral student in the ECU Educational Leadership EdD program. Her dissertation, under the direction of Dr. Matthew Militello, focuses on how adult learners experience their learning in the Int EdD program. Her scholarship interests are how to integrate adult learning theories into program and course design to better meet the needs of adult learners in a hybrid and online academic environment. Jennifer earned a master's degree in educational leadership from the University of Central Florida and an undergraduate degree in psychology from East Carolina University.
---
International Ed.D. Coaches

Dr. Bonnie Lo, the daughter of Chinese immigrants, holds a deep interest in increasing opportunities for success for underserved communities through schools.  She has actively supported over 1,000 classrooms and is passionate about building the capacity of school systems leaders and communities of learners. Bonnie's career spans 20 years and includes: substitute teacher, elementary teacher in a Spanish bilingual district through a partnership focused on social justice with University of California, Los Angeles; school teacher turned principal in Bogotá, Colombia for 5 years in a PK-12 school; Instructional Reform Facilitator focused on shifting teacher practices to increase student learning; and school principal in San Francisco for 5 years, where she inspired her "Community of Life-long, Joyful Learners" to close the achievement gap. While serving as the Director of Principal Leadership in San Francisco Unified School District, her work with school leaders was girded in the principles of University of California Berkeley's Principal Leadership Institute, which is focused on equity in urban education. Key highlights include working across central office and schools to strengthen multi-tiered systems of supports across 64 elementary schools in San Francisco, leading a network of 25 schools in building their Instructional Leadership Teams, being the lead facilitator for a cohort of 23 PK-12 educators and central office administrators at Deloitte's "Courageous Principals" training, and facilitating Superintendents' Executive Cabinet teams with strategic planning.
---
Dr. Ladan Rahnema began he

r career in education in 1997 as an elementary education teacher in the Bronx, New York. She has over seven years of classroom teaching experience. Since 2004, Ladan has worked in the area of school reform, coaching and training teachers and administrators instructional and behavioral management strategies. Ladan earned her doctoral degree in educational leadership from The George Washington University in 2010. Her research entailed a case study of a school in rural Ethiopia and was based on a framework of transformatory pedagogy. Currently, Ladan is the former Director of Training at Capstone Institute at Howard University. In this capacity she supported teachers and administrators in the implementation of research-based instructional strategies; turning educational research into practice in K-16 classrooms. She provides ongoing, job-embedded professional development to school stakeholders based on evidence-based pedagogical skills founded on the Talent Development Model. She continues to support doctoral students as a dissertation coach at ECU.
---
Sarah Breed is the Director o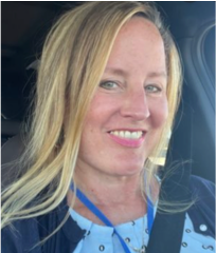 f Professional Learning for the West Contra Unified School District in northern California. Her experience as a leader in public education began as a History Social Studies and English teacher in the San Francisco Unified School District in 1991. As a teacher, teacher leader, teacher on Special Assignment, site based Instructional Reform facilitator, District level coordinator, Director, and Executive Director, she is committed to ensuring all students have engaging and empowering learning experiences. Powerful professional learning experiences have included deep involvement with the California Subject Area Projects including the Bay Area Writing Project, California Reading and Literature Project, California Arts Project, the Teacher Knowledge Project of the School for International Learning, Harvard's Deeper Learning Dozen, a District level partnership with Eastern Carolina University, and participation in the work of the Bay Area School Reform Collaborative (BASRC) and National Equity Project. Personal interests that have had a deep impact on her leadership include ethnic dance, music, and writing. She received her Doctorate in Educational Leadership from Mills College, and degrees in Government and Creative Writing from Mount Holyoke College and San Francisco State University. Sarah taught Education courses as an adjunct faculty member at Mills College. A native of Boston, Sarah is excited to join the ECU community as a transformational coach for Equity.
---
Dr. Myra Quadros Meis completed

her EdD from East Carolina University in 2021 and was part of the second cohort in the International Education Leadership program. Her research focuses on building brave space with school leaders working towards transformative social justice leadership. Myra began her professional career as a high school math teacher in San Francisco and Ecuador. Upon return to the bay area, she attended the Principal Leadership Institute at UC Berkeley and transitioned to an administrative position in San Francisco Unified.  Myra has held the positions HS Assistant Principal, Elementary Principal, District Director for AVID, Director for College and Career Readiness and adjunct administrative leadership coach. Myra has a deep belief in humanizing all voices and is a practicing school principal and dissertation coach for doctoral students at ECU.
---
Dr. Monica Byrne-Jimenez is the executive direc

tor of the University Council for Educational Administration (UCEA) hosted by the College of Education and associate professor in the Department of Educational Administration. As the executive director, she represents more than 100 educational leadership programs across the country and works with them — and other national partners — to further the field and strengthen educational leadership preparation. Her scholarship focuses on Latinx identity and educational leadership, early career leadership development, impact of faculty diversity on doctoral student experiences, and the role of alternative research methodologies in research in leadership. She was a public school bilingual educator and literacy specialist in New York City and consultant on district improvement before becoming faculty.
---