PLA Team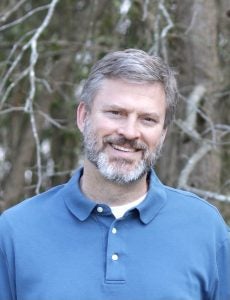 Dr. Hal Holloman
Hal Holloman grew up in rural eastern North Carolina in Aulander, NC.  He graduated from Bertie High School and earned his BA in English from Wake Forest University, his Master of Arts in Educational Administration from East Carolina University, and his PhD in Educational Administration from the University of South Carolina.
He has experience in elementary, middle, and high school settings as a former teacher, coach, assistant principal, and principal.  He is a Professor of Educational Leadership at East Carolina University where he teaches in the Masters of School Administration program and coaches new school leaders in eastern North Carolina.  (He will start his 18th year at ECU this fall!)
His areas of research include: promoting vitality and preventing burnout throughout school communities, examining best practices in principal preparation, and uncovering the Best Practice Language within organizations. Dr. Holloman has been published in journals such as the International Journal of Leadership Preparation, Journal of Positive Behavior Interventions, International Journal of Leadership in Education, School Leadership Review, and the Journal of Cases in Educational Leadership.
---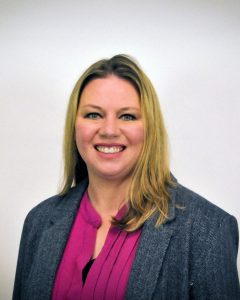 Dr. Karen Jones
Karen D. Jones, PhD has worked in public education for more than 20 years. Dr. Jones earned her undergraduate degree in communications from the University of Texas at Austin. She earned her master's degree in curriculum and instruction and her doctorate in school improvement from Texas State University. She has worked as an elementary teacher, special education teacher, and English as a Second Language teacher. Dr. Jones also worked as a both a curriculum and behavior specialist before becoming a campus administrator. Her experiences include rural, suburban and urban school districts.
Currently Dr. Jones is an assistant professor and coordinator of the masters of school administration program at East Carolina University. Her scholarship includes publications in national and international journals as well as book chapters. She has presented at local, national and international educational leadership conferences. Dr. Jones' research focuses on preparing school leaders to be successful in diverse school communities. She demonstrates an emphasis on social justice and equity in her teaching, research, and service.
---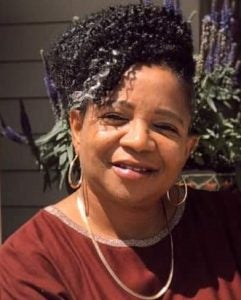 Cassandra White
After serving over 25 years in the United States Marine Corps, Cassandra Burns White retired as a Chief Warrant Officer-4 and decided to enter the education arena through the Troops to Teacher organization in 2002 with Pamlico County Schools in Bayboro, N.C.  She has been an elementary and middle school counselor, an elementary and middle school assistant principal and an elementary and alternative school principal, all of which were rewarding and fulfilling opportunities.
Mrs. White joined the Department of Defense Schools in November 2007 and served military connected children and their families as principal of several primary and elementary schools aboard Camp Lejeune and Fort Bragg, N.C. until July 2016.
As an instructional leader, Mrs. White committed herself to creating a school atmosphere where students, faculty members, parents and community stakeholders felt connected, welcome, and an intricate part of students' learning experiences.  Her open-door policy, coupled with effective communication skills fostered partnerships with and among students, parents and educators, thus leading to high student engagement and achievement.
Mrs. White is a New Jersey native.  After attending public schools in Florida and New Jersey, she graduated with honors from Park College with a Bachelor of Science degree in social psychology.   In 2005 Mrs. White obtained her masters in school administration from East Carolina University.  She is currently pursuing her licensed professional counseling certification with Liberty University while simultaneously supporting the East Carolina University Pirate Leadership Academy faculty and students as the program coordinator.