2021-23 PLA Cohort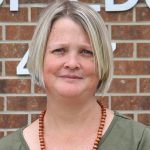 Brandie Daniels
Sampson County Schools
Brandie Daniels earned a Bachelor of Arts in Elementary Education from East Carolina University in 2011.  In 2012 she began her teaching career at Hargrove Elementary School in Faison, North Carolina where she taught kindergarten, first grade, and a year of kindergarten-first grade combination.
Brandie tutored students in third through fifth grades in her school's after school program and taught first and second graders in the Read to Achieve Reading camps. Brandie also served as grade level chairperson, school improvement team member and as the Multi-tiered System of Supports chairperson.
For the upcoming school year, Brandie will serve as an assistant principal intern at Union Elementary School.  Here she will assist with student achievement, curriculum alignment, scheduling, testing coordination, bus route management, student discipline, teacher observations, and reading interventions.
As an ECU Pirate Leadership Academy Principal Fellow, Brandie hopes to gain an understanding of the skills needed to be an effective principal who can motivate staff, students, parents, and the community toward a common goal of preparing students for their future. She believes that everyone can learn and strives to learn every day.
Brandie holds close this quote by Dr. Seuss: "Unless someone like you cares a whole awful lot, nothing is going to get better. It's not."
---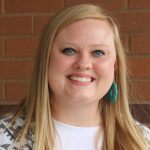 Kristen Davenport
Lenoir County Public Schools
Kristen Davenport earned her Bachelor of Science in Science Education from North Carolina State University in 2016 with a focus in middle grades. Over the course of six years in education, she achieved many outstanding accomplishments that speak to her love for education and her tenacity to continue making positive contributions to her community.
During her time at E.B. Frink Middle School in LaGrange, NC, Kristen was named the 2020-2021 E.B. Frink Middle School Teacher of the Year, a 2020 Lenoir County Public Schools Teacher of the Year Top 3 Finalist, the 2020 North Carolina Science Teachers Association District Two Outstanding Middle School Science Teacher, and the 2020 North Carolina Outstanding Young Educator. She was also Lenoir County's recipient for the 2019 Yellowstone Institute grant offered by the Museum of Natural Sciences, a Shad in the Classroom grant winner, a Bright Ideas grant winner from 2016-2020, and the recipient of Farm Bureau's "Ag in the Classroom" grant in 2017.
Kristen served on several different committees. She was an active member on the School Improvement Team from 2018-2021, a Beginning Teacher Mentor from 2019-2021, the Middle School Science Fair Co-Coordinator from 2019-2020, an East Carolina University Clinical Teacher during the 2019-2020 school year, and the school's Athletic Director from 2017-2019. During her last year at E.B. Frink, 2020-2021, she served as the Digital Learning Specialist.
Kristen began her career teaching 6th-grade science and taught 6th-grade from 2016-2018. In 2018, she transitioned to teaching 7th and 8th grade science until she began in her role as the Digital Learning Specialist in 2020. Kristen was the girl's head basketball coach during the 2016-2018 basketball seasons, and was the girl's assistant volleyball coach, as well.
For the upcoming school year Kristen will serve as an assistant principal intern at South Lenoir High School where she will assist with student achievement, testing, scheduling and discipline. As an East Carolina University PLA principal fellow, Kristen hopes to accomplish many professional and personal goals. While she is experiencing many different realms of school planning, administrative duties, and community networking as a first-year administrative intern, Kristen looks forward to strengthening her professional relationships and honing her leadership skills that enhance her school's learning environment.
Additionally, she wants to gain the confidence, experience, and knowledge that will equip her to be an effective administrator who is able to build strong and engaging partnerships with all stakeholders.  And through these partnerships she hopes to propel students and staff toward academic, social and emotion success.
Lastly, Kristen wants to be an advocate for all people so they will know their worth, how to use their voice for positive change, and how to persevere until their dreams are reality. Her favorite quotes are:
"We also glory in our sufferings, because we know that suffering produces perseverance; perseverance, character; and character, hope." Romans 5: 3-4 and "Education is hope."
---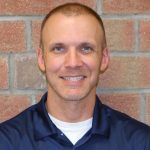 Phillip G Eakins
Pender County Schools
Philip Gardner Eakins III earned a Bachelor of Arts degree in Physical Education, Health, and Social Studies from the University of North Carolina Wilmington in 2005. For over 12 years, Gardner served as a teacher, coach, and athletic director while working at West Pender Middle School in Burgaw, North Carolina.  In his school leadership roles, Gardner served as elected grade-level chair, lead teacher and teacher mentor.
Gardner taught grades 6 through 8 physical education and health classes in addition to teaching 8th grade social studies. Gardner also coached Pender High Girls varsity basketball for four years, and coached the sports of softball, baseball, soccer, volleyball, and football team. In 2011 and 2015, Gardner was selected as the West Pender Middle School Teacher of the Year.
For the upcoming school year, Gardner will serve as an assistant principal intern at West Pender Middle School. In this role he is learning how to execute administrator duties as it relates to student achievement, testing, transportation, discipline, and the overall functions of managing and leading a school community.
As an ECU Pirate Leadership Academy Principal Fellow, Gardner is looking forward to honing his educational and administrative leadership skills needed to support teachers and influence high student engagement and achievement.  He also hopes to learn best practices in building and nurturing a strong school community with all stakeholders.
Gardner believes this type of principal fellowship is rare, and he is forever thankful for this wonderful and unique opportunity that he has been provided.  Even though he is not a math teacher his favorite equation is: " He > I".
---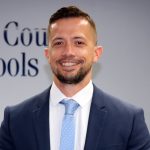 Patrick Egan
Pitt County Schools
Patrick Egan earned his Bachelor of Science in Education degree for grades 6-12 Social Studies from Millersville University of Pennsylvania in 2009. For 10 years Patrick taught 6th, 7th and 8th grade social studies at E.B. Aycock Middle School, Greenville, NC.  For three years he also piloted Pitt County's first face to face accelerated World History course for 8th grade students.
Additionally, Patrick served as the Social Studies Department Chair for 9 years where he helped implement cross curricular policies and vertically aligned 6th – 8th grade curriculum. During his tenure, he served as a facilitating teacher of an action-based research team that examined ways to improve literacy strategies in English Language Arts and Social Studies.
As a district teacher leader, Patrick worked to enhance educational outcomes for students by designing social studies curriculum guides for Pitt County Schools.  He also facilitated beginning teacher summits where he developed training presentations for first year teachers.
Patrick is currently an assistant principal at CM Eppes Middle School, Greenville, NC. As a Pitt County Schools-ECU Pirate Leadership Academy principal fellow, Patrick hopes to gain the knowledge and skills to become a transformational, servant leader who inspires his staff and students toward high levels of achievement.
Patrick remains an active member in the Greenville community. He and his wife ran the Autism Youth Basketball League for 5 years, a community-based organization operated through the Autism Society of North Carolina. In this role Patrick taught social and physical skills to students living with autism across Pitt County and he hopes to restart the league now that COVID-19 restrictions are slowly coming to an end. He also serves as alumni advisor to his chapter of Lambda Chi Alpha Fraternity at East Carolina University where he works to promote leadership, philanthropy, and academic excellence to chapter members.
His guiding belief is that one should lead by example. As a principal fellow and new administrator Patrick intend to lead through his actions and hopes his actions will continue to grow his staff and students.
---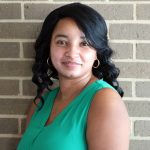 Alyssa Frazier
Craven County Schools
Alyssa S. Frazier earned an Associate of Arts degree from Craven Community College in 2010 and a Bachelor of Arts degree in Psychology with a minor in Child Development and Family Relations from East Carolina University in 2010. She returned to ECU and received a Certification in Early Childhood Education in 2019. Alyssa, later, earned the Apple Teacher certification that equips her to skillfully support learners with visual impairment and behavioral challenges.
Over the past 12 years Alyssa has served in a variety of mentoring and leadership roles for her school and district. She has served as the Marzano Representative for Craven County Schools, a program designed to introduce effective teaching practices that engage students in rigorous learning.  Alyssa was grade level chair and a member of the district's Beginner Teacher Panel where she communicates first year expectations and possible experiences with beginning teachers across the district.  She served as the instructional coach for grades K-3 at Roger Bell New Tech Academy, as a member of the district's Diversity Panel and as a Teacher Working Condition representative.
In the upcoming school year, Alyssa will serve as an assistant principal intern at W. J. Gurganus Elementary School in the fall and Havelock Elementary School in the spring.  Alyssa Bell is an education leader who enjoys supporting teacher development through best practices, researched based resources, constructive feedback, modeling, and professional development.
As a Pirate Leadership Academy Principal Fellow, Alyssa wants to learn to promote high expectations and standards for maximum success for all students, regardless of their socio-economic levels.  She wants to enhance and cultivate those leadership skills that lead to positive partnerships that create a safe, nurturing, supportive, and positive environment where students and teachers can actively focus on learning.  Additionally, Alyssa wants to hone her communication skills to effectively connect and build lasting relationships with all students, teachers, parents, and community members to support high student achievement.
In addition to teaching, Alyssa continues to actively serve her community members.  She has been a caregiver for her grandparents, and a mentor and tutor for several children with educational, behavioral, and socio-economic challenges. She has always believed every child can learn and reach their fullest potential with caring people and the necessary resources.  Alyssa's favorite quote is, "A child does not care how much you know, until he or she knows you care."
---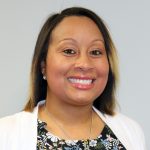 Kimberly Fullard
New Hanover County Schools
Kimberly Yvette Fullard earned her Bachelor of Education degree with a concentration in behavioral studies from The University of North Carolina Wilmington (UNCW) in Fall 2012. After graduating, Kimberly became a teacher assistant at Forest Hills Global Elementary School and the following school year, Mrs. Fullard was transferred to Gregory Elementary School and taught kindergarten and second grade. While a year- three- beginning teacher, Mrs. Fullard became grade level chair for second grade.
Mrs. Fullard transferred to Anderson Elementary School and taught second and fourth grade. She also served as grade level chair, mentor for beginning teachers, partnership teacher for a teacher intern and school improvement team chair. Mrs. Fullard was recently the Lead Mentor for 12 beginning teachers at Rachel Freeman School of Engineering.  In this role, Mrs. Fullard delivered monthly professional development sessions and modeled lessons for beginning teachers.
Through the East Carolina University Pirate Leadership Academy, Mrs. Fullard hopes to gain more knowledge about effective leadership skills as well as become a voice for teachers. Mrs. Fullard lives by the motto "sing like no one is listening, love like you've never been hurt, dance like nobody's watching and live like its heaven on earth."
Mrs. Fullard will complete her assistant principal internship at E. A. Alderman Elementary School in the Fall 2022 and M. C. Williams Elementary School in the Spring 2023.  After graduating with her Master in School Administration, Mrs. Fullard plans to become an assistant principal in New Hanover County Schools.
---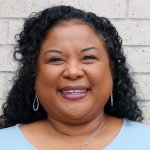 Francisca Gray
Onslow County Schools
Francisca Gray earned her a Bachelor of Science in Business Administration in 1998 at Angeles University in Angeles City, Philippines. She later earned a Master of Arts in Education- Secondary Education in 2010 from The University of Phoenix.
She has served Onslow County Schools for sixteen years in various roles. Francisca has been a Business teacher, Career Academy Coordinator, Career Development Facilitator and District Career Development Coordinator.
In her roles outside of the classroom, Francisca worked as a liaison between schools and/or the district with various community members in providing various opportunities for students and teachers. She also penned three federal grant proposals that provided Onslow County Schools with approximately $1,000,000.00 in funding. Additionally, Francisca designed career development programs and managed a federally funded program for at-risk youth for Onslow County Schools. She was afforded the opportunity to work with Career & Technical Education staff at NC Department of Public Instruction in designing curriculum and training for newly licensed career development coordinators.
Additionally, Francisca represented Onslow County Schools at dozens of local, state, and national conferences delivering presentations on career academies, work-based learning, special population services and federal programs. Francisca's was presented with an Achievement Award in 2015 and a Recognition Award in 2014 by the Eastern Carolina Workforce Development Board.
Francisca is currently the Assistant Principal intern at Northside High School in Jacksonville, North Carolina. As an ECU Pirate Leadership Academy Principal Fellow, Francisca is looking forward to developing skills to become an effective educational leader. She says, "I am driven to affect change in education. My goal is to become an administrator who inspires teachers to be creative and innovative in the classroom. As educators, I believe it is our responsibility to not just teach, but also inspire."
Francisca's life verse is Romans 8:28 "And we know that in all things God works for the good of those who love him, who have been called according to his purpose."
Francisca lives in Jacksonville with her husband Bill and youngest daughter, Isabella. Bill and Francisca also have another daughter, Giordanne who also lives in Jacksonville with her husband Nicholas and their three children, George, Palmer, and Merryn.
---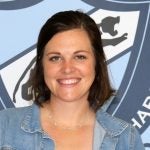 Emily Sandlin
Duplin County Schools
Emily Lanier Sandlin earned her Bachelor of Science degree in Communication with a concentration in Public Relations from East Carolina University in 2012.  After graduating, Emily returned home to East Duplin High School, from which she graduated, and began her career as the Technology Education teacher. This position gave Emily countless opportunities to pour back into her high school and her community.
Emily has served at East Duplin High School in the following capacities: School Improvement Team member, Technology Student Association co-advisor, cheerleading coach, and basketball assistant coach. In 2020, to help combat the ever-changing COVID-19 atmosphere, Emily provided several Canvas-based professional development sessions to her district's educational staff. After teaching 9 years, Emily was selected as Duplin County's Teacher of the Year in 2021.
Within her community, Emily is an active member of Pathway Church where she serves as a worship and youth leader. Emily, alongside her husband Seth, are also becoming active in the local recreation department as their daughter begins to play sports.
Emily will serve as the Assistant Principal Intern at Kenansville Elementary School for the coming school year.  In this role she will work with student achievement, teacher observation, testing plans, master schedules, and professional development.  .
As an ECU Pirate Leadership Academy Principal Fellow, Emily hopes to gain the knowledge and expertise to become a skilled school administrator within the county that she loves so dearly. Upon completion of her Masters in the Spring of 2023, she  desires to pursue her doctoral degree in Educational Leadership. Emily uses the following inspiration to maintain her motivation to finish strong:
"Commit to the Lord whatever you do, and your plans will succeed." Proverbs 16:4
---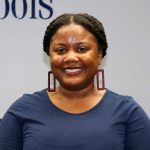 Rennice Sherard
Pitt County Schools
Rennice Sherard earned her Bachelor of Science degree in Child Development and Family Relations with a concentration in Elementary Education from East Carolina University (ECU) in 2008. In 2013, she obtained her Master's in Education/Teacher Leadership from the University of Phoenix.
Rennice is an active member of Delta Sigma Theta Sorority, incorporated, where she enhances and supports people through education, social action, and community service. She also volunteers her time and expertise to the Delta Research and Education Foundation on teacher advocacy and to her local parks and recreational youth soccer program.
As the Pitt County Association for Education Beginning Teacher leader for Lakeforest Elementary School, 2011-2020, Rennice concentrated her efforts on building and strengthening beginner teachers' empowerment and efficacy through equity, classroom management, and culturally responsive training.
Rennice has taught for 13 years in grades kindergarten, first and third. Prior to Rennice's selection to the ECU Pirate Leadership Academy, she served as the Instructional Coach at Belvoir Elementary School, which is Pitt County's first dual language K-5 elementary school.
In 2013, Rennice was nominated as Lakeforest Elementary School's Teacher of the Year. In addition to teaching, she was the first-grade grade level chair, Positive Behavioral Intervention Specialist chair, Resilience Team chair and the collaborating teacher for K-3 literacy action research.
For the upcoming school year, Rennice will serve as an assistant principal at Wintergreen Primary and Intermediate School.  As a Pitt County-ECU Pirate Leadership Academy Principal Fellow, Rennice hopes to gain the knowledge and expertise to become a transformational school administrator in an elementary or middle school.
Her guiding philosophy includes the following:
Rennice believes to be a great leader you must continue to grow and build your own self-efficacy
"If you want to lead, you need to grow. Good leaders are always good learners" — John C. Maxwell.
---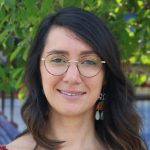 Ashley Shultz
Carteret County Public Schools
Ashley Schultz earned dual Bachelor of Science degrees in Elementary Education and Political Science from Southern Connecticut State University in 2010, and a Master of Education degree in Special Education from Western Governor's University in 2015. She also earned National Board Certification for Teachers (NBCT) in Exceptional Children (EC) Birth-21+: General Curriculum in 2019.
During her educational career Ashley has been recognized for several awards. She was selected as the Morehead City Middle School Teacher of the Year for the 2018-2019 school year. She was also recognized as the Carteret County Exceptional Children Educator of Excellence for 2019. Ashley received the 2021 Alpha Delta Kappa grant for her project titled, "Touch Math – Filling in the Gaps for Struggling Learners," and has been awarded several donorschoose.org grants to supply her exceptional children's classroom with a whiteboard kidney table, flexible seating, and other fidgets.
Ashley has served several school communities as an exceptional children's teacher, elementary education teacher, and exceptional children's chair. She has assisted in developing Carteret County School district's research-based training for newly hired EC personnel. Ashley previously taught regular education in grades one and four, and exceptional children grades K-5. Prior to being accepted to the East Carolina University (ECU) Pirate Leadership Academy, she served as an EC teacher and EC chair at Morehead City Middle School.
As an ECU Pirate Leadership Academy Principal Fellow, Ashley hopes to build on her leadership skills to better serve families, students, and staff within her community. She also looks forward to building valuable connections with and providing support to all stakeholders in her new administrative role.
Her favorite quotes are, "One child, one teacher, one pen, and one book can change the world," –Malala Yousafzai, and "Every child deserves a champion: an adult who will never give up on them, who understands the power of connection and insists they become the best they can possibly be." –Rita Pierson