2020-22 PLA Cohort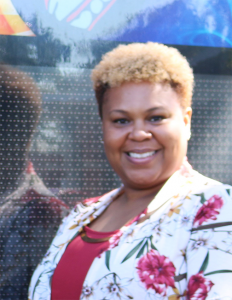 Kristal Brooks
Gates County Public Schools
Kristal Brooks earned her associate degree at the College of the Albermarle and a Bachelor of Science in Special Education degree from Elizabeth City State University in 2017. She has worked in the Gates County School System for over 20 years as a teacher assistant, cheerleading coach, activity/substitute bus driver and a kindergarten through 12th grade exceptional children's teacher. She served on the school improvement and multi-tiered systems of support teams for both Buckland Elementary and Central Middle Schools.
Kristal says she has always had a love of learning and teaching. Growing up she remembers playing "school" like many other neighborhood children, but she aspired to be a nurse like her mother. After completing a year of nursing school, she decided to follow her heart into education.
As a member of the first Pirate Leadership Academy cohort, Kristal hopes to make a greater impact on her school community. Through her service leadership projects, Kristal's plan is to help build bridges that are needed to reach each student where they are. She says there are so many great educators who have inspired her, and her goal is to inspire others. One of her favorite quotes is:  "If your actions inspire others to dream more, learn more, do more and become more, you are a leader." — John Quincy Adams
---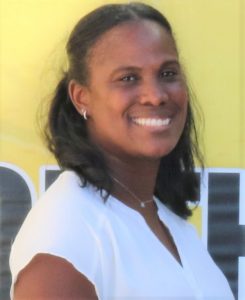 Jessica Prayer
Elizabeth City-Pasquotank Public Schools
Jessica Prayer earned a Bachelor of Science degree in Psychology from Elizabeth City State University in 2003, a Masters of Arts degree in Childhood Education from New York University in 2005 and the Academically/Gifted and Talented endorsement for grades kindergarten through 12th grade from Barton College in 2015. She also earned National Board Certification for Teachers (NBCT) in Early Middle Childhood Literacy: Reading Language Arts in 2010 with a recent 2020 renewal.
Jessica has been recognized for a variety of awards. She was selected as the Dr. W.T. Griggs Elementary School Teacher of the Year for 2018 – 2019, Northside Elementary School Teacher of the Year for 2010-2011 and 2012-2013, the National Association for Gifted Children Jacob Javits Fraiser Scholar in 2017 and the North Carolina Governor's Teacher Network in 2014. Jessica has been the recipient of multiple grants that include the Burroughs Wellcome Fund Prism Grant and the Albemarle EMC Bright Ideas Grant. In 2016 Jessica was featured in EdWeek in the article titled "The Cost of Being a Brand New Teacher 2016" and was awarded over $50,000 in Donorschoose.org grant money to support literacy, technology, and classroom environment.
Jessica has served her school communities as an academically gifted and talented teacher, master literacy trainer, a NBCT candidate support provider, a Positive Behavior Interventions & Supports team facilitator, new teacher mentor, Elizabeth City-Pasquotank Public School's Math Curriculum Guide Lead Teacher and most recently, working with teachers at Elizabeth City Middle School to develop instructional aligned units of instruction across all subject areas. Jessica has taught grades three through five and has facilitated summer enrichment academies for gifted and talented students. Prior to her selection to the ECU PIRATE Leadership Academy, Jessica was the Instructional Coach at Elizabeth City Middle School.
As a Pirate Leadership Academy fellow, Jessica is looking forward to gaining a deeper understanding of the leadership skills needed to be an effective principal, and gleaning expertise from her collaborative relationships with cohort members to positively impact the communities that she serves.
Her favorite quotes are: "Education is the most powerful weapon which you can use to change the world" — Nelson Mandela and "The whole is greater than the sum of its parts" — Unknown.
---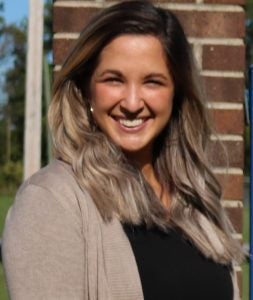 Mara Swindell
Camden County Schools
Mara Swindell earned her undergraduate degree from East Carolina University, graduating summa cum laude with a Bachelors in Fine Arts in 2010. She achieved National Board Certification in Art Education in 2014.
Mara was the recipient of a Bright Ideas Grant and the Camden County Education Foundation Grant in 2018-2019 and received Teacher of the Year for 2019-2020 at Camden County High School.
In her previous position at Camden County High School, she was the art teacher, yearbook co-advisor and National Art Honor Society advisor. She also co-advised Future Teachers of America and was a Homecoming and Prom sponsor. She has served as the Fine Arts Chair for the SIT/MTSS team.
Currently, Mara is serving as an Administrative Intern for Camden County Schools and is housed at Camden Intermediate School. Through the Pirate Leadership Academy, she hopes to grow as a leader who collaborates, innovates and advocates for all students, families and teachers. At the beginning of each new year, she chooses a word to embody what she hopes the year will be for her. This year, her word is "grow" and she truly believes that being a part of the PLA has been a huge step in that direction. This transition into administration has confirmed her strong belief in having a growth-mindset and building relationships with students, parents and the community. She is excited for the new adventure and is so thankful for the relationships she has built with those in her cohort. Mara looks forward to all the challenges to come and to see the growth she will achieve in the next few years.
---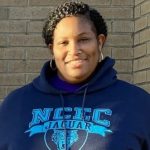 Sharita Wade
Northampton County Schools
Sharita earned her Bachelor of Science in Chemistry while simultaneously obtaining her teaching certification in 2008 from North Carolina A&T State University. In 2014, Sharita received her master's degree from Strayer University in Education Technology. She has been selected as Teacher of the Year in both Weldon City Schools (2014-2015) and Northampton County Schools (2019-2020). Sharita has served as a school improvement team member, district beginning teacher mentor and a member of her school's leadership team. Sharita has taught 9-12th grade science classes as well as becoming a FIRST Robotics Coach. Currently, Sharita is serving as an instructional coach and mentor at Northampton County Early College.
As a member of ECU's first Pirate Leadership Academy cohort, Sharita wants to learn the skills to be an effective school administrator, while building collaborative relationships with other leaders in Eastern North Carolina. Her mantra in life is: "Do unto others as you would have them do unto you."
---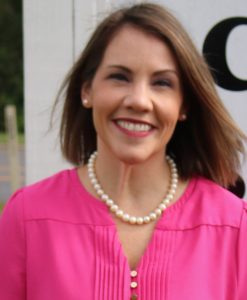 Lynetti Warden
Currituck County Schools
Lynetti Warden earned her undergraduate degree at North Carolina State University in 2002 and her Master of Science in Education at East Carolina University in 2004. Throughout her career she has received numerous awards that include Teacher of the Year for Moyock Middle School, National Board Certification in 2010 and Outstanding Secondary Science Teacher for Currituck County Schools in 2013-2014.
Lynetti has served as an 8th grade team leader, led science staff development for grades 6-8 for Currituck County Schools, served as a mentor and served on the PBIS and MTSS teams. She has taught 7-8 grade science as well as an Earth and Environmental honors course for eighth graders. In addition to teaching, she was the Science Olympiad coach, the 8th grade formal chair and the cheer coach at Moyock Middle School and Currituck County High School.
Currently, Lynetti is serving as the Science Instructional Coach for Currituck County Schools, focusing on grades 5-8. In this role, she is working on curriculum alignment, pacing, navigating virtual teaching, observations of science teachers, developing unit tests, and leading PLCs. She also assists teachers with lesson plan ideas and best practices.
As a Pirate Leadership Academy fellow, Lynetti wants to become an effective leader who understands how a school system works as a district, as well as one building. She desires to learn how to effectively motivate and engage staff, students, parents and community members in creating a welcoming school environment where collaborative efforts flourish between all stakeholders.
Lynetti truly believes that everyone can be kind and that a smile goes a long way, as we don't know what people are going through day to day. Sharing a smile and a kind word could mean so much to someone, and we may never know it, but they will. One of the quotes she lives by is "Let all you do, be done in love" from 1 Corinthians 16:14.
---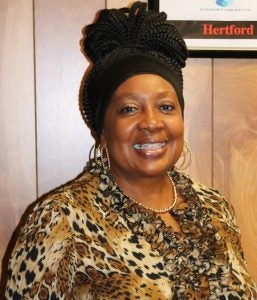 Patrice Watford
Hertford County Public Schools
Patrice Watford earned her Bachelor of Science in Business Education from Virginia Union University. While serving the Hertford County School district, Patrice taught Career Technical Education (CTE) to 6th through 8th grade students. It brought her great joy to see students and faculty effectively and proficiently use Microsoft Office and Advanced Microsoft Office programs. She also served as a member and chairperson of her School Improvement Team for three years.
Patrice is currently an administrative intern at Hertford County Middle School in Murfreesboro, N.C. In this role she is responsible for facilitating attendance meetings, making contact with parents and students, viewing pre- and post-observation meetings and a variety of administrative tasks assigned.
As a Pirate Leadership Academy (PLA) fellow, Patrice is gaining an enormous amount of experience and a wealth of knowledge from her professors and cohort members. Through graduate classes, she is learning concepts she had never considered and how school leadership encompasses various roles and approaches.
Patrice states that she is excited to have been accepted into the PLA, a program that is preparing her to become a great educational leader. She believes that through her faith, sensitivity, and obtained knowledge she will be a school leader who will make a positive impact on her school community.
---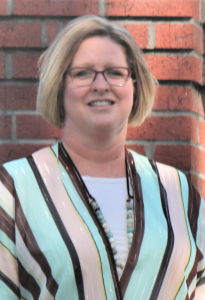 Holly Winslow
Perquimans County Schools
Holly Winslow graduated from Elizabeth City State University in 2001 with a bachelor's degree in education.  She also received her National Board Certification in 2005 as an Early Childhood Generalist. She has taught second and third grade for over 18 years as well as afterschool and summer school programs in Perquimans County Schools. Holly was selected as Teacher of the Year at her current school, Perquimans Central, in 2016 as well as at her previous school in 2010.  She was selected as NCCTM Outstanding Elementary Teacher in 2015 and was selected to serve in the Governor's Teacher Network in 2015.
For several years Holly served as a School Improvement Team representative, grade level chair, curriculum committee lead, part of the district MTSS committee, and facilitated school-wide data analysis meetings.  Currently, Holly is serving as an administrative intern, working closely with her school administrative team as they guide teachers through data analysis and curriculum mapping.
Holly believes being part of the Pirate Leadership Academy (PLA) is an honor.  She is looking forward to delving into the PLA's coursework and the hands-on experiences that include service leadership projects, class discussions, coaching sessions, and authentic administrative tasks.  Holly wants to use these PLA program experiences to become a well-rounded leader who positively impacts her school community.
One of her favorite quotes is: "Give, and it will be given to you. A good measure, pressed down, shaken together, and running over, will be poured into your lap. For with the measure you use, it will be measured to you." Luke 6:38
---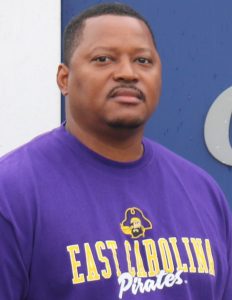 Darrick Wood
Weldon City Schools
Darrick Darrell Wood earned his Bachelor of Science degree in Business Administration with a concentration in Management Information Systems from Elizabeth City State University in 2001. In 2008, he obtained his Master's in Business Administration from the University of Phoenix. Eight years later Darrick received a Global Career Development Facilitator certification from the Center for Credentialing & Education, Inc.
Darrick has received several awards for volunteer/community service. In 2015, he was a Champion Finalist in the Roanoke Valley for providing outstanding community service and care for others, creating a positive environment and a better community to live and work. Darrick is an active Omega Psi Phi, Inc. member, and uses this organization's mission to enhance the lives of young people. He volunteers his time and expertise through parks and recreational youth activities.
As the Pathways Program coordinator, Darrick collaborates with the Chamber of Commerce to provide freshmen students across the valley leadership skills and knowledge about industries, health science and local government. He has taught classes and arranged activities for his school district's first National Academy Foundation Health Science cohort that begins in 9th grade and extends through their senior year. Darrick's second community-based collaboration has been with Chick-fil-a. Through this partnership he is implementing the Chick-fil-a Leader Academy for all grade level high school students.
Prior to Darrick's selection to the Pirate Leadership Academy, he served as the Career Development Coordinator for Weldon STEM High School Career Academies where he coordinated career planning activities individually and in small and large groups. Additionally, he administrated and interpreted career assessments for students, and guided students as they explored postsecondary education programs and employment opportunities. Darrick is the duty expert in developing and arranging work-based learning activities that include college and industry tours, guest speakers, career and college day, internships and several other activities to enhance student exposure and experience. For the past three years, Darrick has partnered with Roanoke Electric company as an active member of the Operational Roundup Committee. He has served as secretary and is currently the chair.
Darrick hopes to gain the knowledge and expertise from his PLA experiences to become a skilled school administrator of an elementary or middle school. His guiding philosophies include the following:
"I am determined and strive for success. I learn from my mistakes as well as from things I have done well. I use everyday life as my professional development and always remember to tackle one day at a time. I empower people that I help and will continue to exemplify my leadership abilities in all endeavors."
"You must not fight too often with one enemy, or you will teach him all your art of war." — Napoleon Bonaparte
"Excuses are tools of the incompetent, they are used to build monuments of nothingness, those who use them seldom accomplish anything."