A Life-Changing Path
First-Generation Student Discovers Purpose While Exploring Opportunities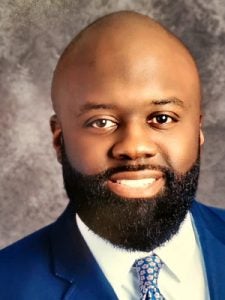 Rodney McNeill
Principal
Greene Early College High School
Snow Hill, North Carolina
Department: Educational Leadership (LEED)
A chance encounter with an East Carolina University staff member led Rodney McNeill to pursue education as a college major and a career.
"She was walking across campus and dropped some papers; I helped her pick them up and carried them to her office," recalls McNeill, who remembers navigating various challenges as a first-generation college student. "She thanked me and asked me my name and major. I told her my name and that I did not have a major, and she basically told me that I should be a teacher and that she could help me do it. I didn't even have a schedule at the time."
That conversation proved productive. McNeill went on to earn a bachelor's degree in elementary education and a master's in school administration at ECU. He's now pursuing a doctorate in educational leadership.
"After earning my master's through the North Carolina Principal Fellows program, I began to see it as something that could happen," he says of his latest educational endeavor, which includes a dissertation on undocumented students and access to higher education. "It was a combination of the right fit and the right time in my life for me to take a chance and apply. I was intrigued by the three-year cohort model, the problem of practice component."
McNeill says his favorite thing about being an educator is witnessing the fruits of his labor almost daily. He credits ECU — from that chance first encounter to all the opportunities he enjoyed there since — with providing a life-changing path.
"After I visited campus one time, I fell in love with it," he says. "I never considered any other school for my next degrees. ECU allowed me a chance to grow up and mature personally and academically. I am forever grateful to Pirate Nation™".