The Importance of Community
Lab School Provides Unique Opportunity to Serve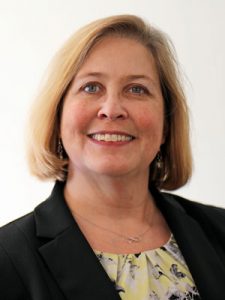 Dr. Malinda Pennington
Special Education Director
ECU Community School
Greenville, North Carolina
Department: Special Education, Foundations and Research (SEFR)
Dr. Malinda Pennington has the unique opportunity to support the success of students from kindergarten to college graduation.
A faculty member in East Carolina University's College of Education, she also serves as special education director of the Community School, a collaboration between ECU and the public school system in Pitt County, North Carolina. The lab school — one of eight of its kind in North Carolina — provides training opportunities in K–5 education for future teachers and administrators while improving student performance in low-performing schools.
Whether on a college campus or in an elementary setting, Pennington understands the importance of engaged educators and learners.
"As part of COE, I mentor preservice teacher-scholars during their Senior I and II experiences," she says. "While modeling best practices, I include my interns in the co-teaching team, encouraging them to collaborate and integrate into the instructional delivery plan.
"My K–5 scholars get additional adult attention, and my interns develop strong teaching skills. As much as possible, I serve scholar needs in a co-teaching format where I go into the general education classroom and scaffold learning during regular instruction."
Connection to families and neighbors is vital, too. In addition to the school system, the Community School partners with multiple ECU departments and community organizations to help meet the academic, physical, social and emotional needs of students and their families.
Pennington directly witnesses the benefits of educating the whole child through a web of support.
"As educators, we have found that building self-esteem and emotional supports are just as important as growing children academically," she says. "On the elementary level, many of our scholars came to us after already experiencing failure in a school setting. I help them see themselves as having unique minds that learn differently and well.
"Nothing is as powerful as hearing a child say, 'I get it!'"