Building Relationships
Alumna's Return to Alma Mater Empowers Tomorrow's Educators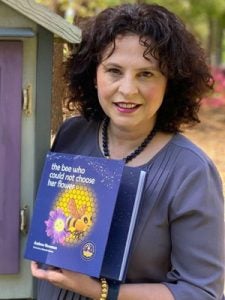 Dr. Johna Lee Faulconer
Associate Professor, College of Education
East Carolina University
Greenville, North Carolina
Department: Literacy Studies, English Education and History Education (LEHE)
East Carolina University graduate Johna Lee Faulconer began her career working in North Carolina public schools and the state's Department of Public Instruction. When an opportunity to join ECU's faculty arose, she found her way back to her alma mater.
"I truly never imagined returning to teach in the college where I began my teaching education journey," Faulconer says. "I'm proud to be both a College of Education alumna and faculty member."
That journey has brought firsthand experiences highlighting the importance of connection — particularly as educational options expand for today's learners.
"Building relationships with my students is fundamental," Faulconer says. "I teach primarily online, but the context is not as important as the culture created in a course. I work to know each of my students and encourage them to build relationships with me and with their peers.
"It is important to meet students where they are and to empower them to become great educators."
Making connections in her community is also important to Faulconer. Even with the advances that come with rapid growth within cities and towns — such as in Johnston County, North Carolina, where she lives — she is well aware of challenges many citizens face, too.
Faulconer is steadfast in her work to ensure families have tools in place for academic success. That work includes serving on an educational collaborative comprising her home county's library and school systems, housing partners, law enforcement professionals, business and faith leaders, parents and child care providers, and early learning and health professionals.
"I'm passionate about helping our citizens and am fortunate to be surrounded with people and groups also focused on our community's well-being," she says. "Literacy impacts every aspect of life, and with a literate and engaged community, our opportunities are endless.
"Education shapes society and provides a means to better ourselves and our world."