Intervener
Interveners have been defined as highly trained paraeducators who can help bridge the gap in access, communication and instructional support for individuals who are DeafBlind, allowing them to participate more fully in the curriculum and environment (McCann, 2015; National Consortium on DeafBlindness, 2012).
The intervener works one-on-one with the learner with DeafBlindness to provide access to information, communication and to promote the learner's social and emotional well-being.
---
Meet Nationally Certified Interveners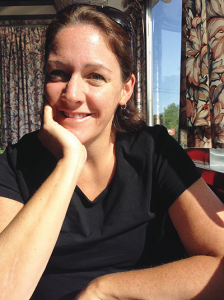 Ellen McConnell – DeafBlind Intervener
I believe with "an open mind and a full heart you can always help, at least one person".
I began in the public school system as a Teacher Assistant. Previously I worked as a Chemistry lab technician for Fisheries and Wildlife. I was able to see there was a more rewarding fit for me, as an educator. Once I started working with students, I knew I found a place for me.  I enjoyed being part of teaching and guiding students. Having a B.S. in Biology I lacked specific training, to gain steady employment, in my County's school system. Through the online training and support of the DeafBlind project I was able to obtain training and support, originally not accessible.  Knowing that the need was there and the opportunity for growth was accessible I, along with support from my employer, I was able to participate in the E-portfolio and become a Nationally Board Certified DeafBlind Intervener.
As an Intervener, my main roles and responsibilities are to foster meaningful participation and engagement in activities and reduce isolation, facilitate learning and provide full access for the student to environmental and educational setting.
Quickly, through training and the modules I learned to make no assumptions. Through time, interactions, lightheartedness and training, I learned to intervene, and provide students with opportunities to build independence and grow. Everyday allowed for more understanding.  BY continuously learning from one another and attempting to reach goals, and generate new ones, I found that being a team player and collaborating was essential.
I feel some of the best character traits, for this field of education are, to not only be compassionate, educated, and professional, but absolutely to be open to continuously learning from students/ co-workers / professional and team members.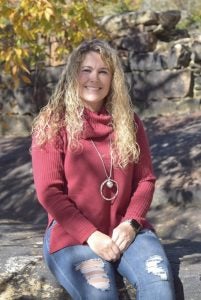 Krystal Cooper
Hi my name is Krystal Cooper and I have been working with DeafBlind students for 15 years.  I decided to pursue my DeafBlind intervenor national certification because this certification would open job opportunities for me.  During the process, I enjoyed taking pictures and videos of my students and creating a portfolio.  This portfolio gave me an inside look at the impact an intervenor can make for DeafBlind students.  I was able to analyze and learn what were the best practices for DeafBlind individuals, while aligning with the DeafBlind standards.  This process allowed me to grow professionally as intervener and maintain a level of professionalism.  When I completed the DeafBlind intervener national certification, I gained a sense of accomplishment along with confidence as an intervenor.  I would like to thank all the people who supported me through the program and would encourage anyone who wants to learn more about being a DeafBlind intervener to complete this wonderful national certification program.
Courtney King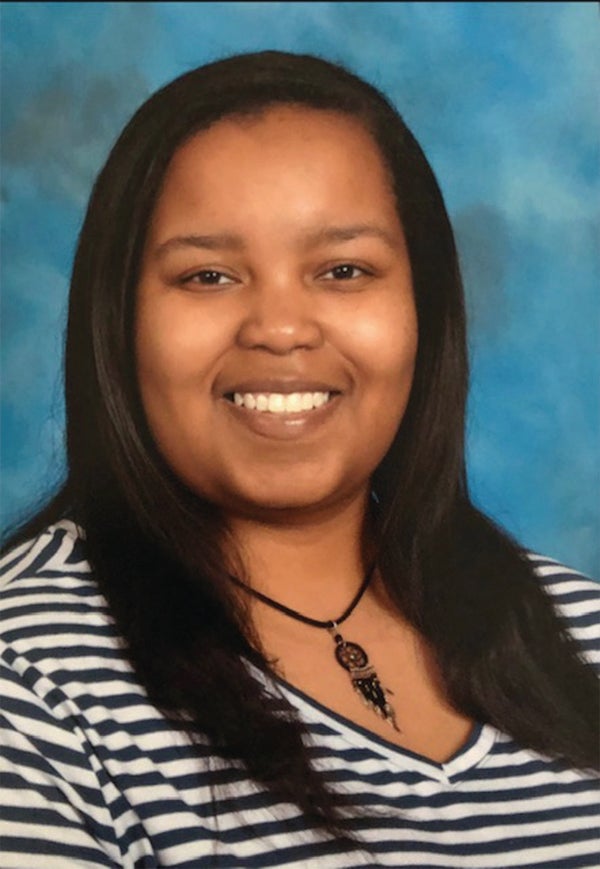 Being an Intervener is an often challenging, yet always rewarding and fulfilling experience. I've worked 1:1 with my current learner for 4 years, and I've been a Nationally Certified DeafBlind Intervener for about 1 year. My journey toward certification was a long one to say the least. I juggled full-time (and part-time) employment, a full-time course load at UNCG, the NICE portfolio and life in general, but I never lost sight of "my why." It's a great privilege and responsibility for me to be a bridge to the world for my learner with DeafBlindness. Because of my specialized training, I am able to observe unique forms of receptive and expressive communication in order to facilitate and encourage communication. I do with, not for and explore unique ways to offer access to the environment in whatever way is needed for my learner. Finally, understanding that DeafBlindness can be a lonely reality, I advocate for social inclusion and promote emotional development.
Once I completed the Open Hands, Open Access: DeafBlind Intervener Learning Modules, I didn't hesitate to continue in the process of becoming certified. The number of standards and competencies that had to be covered and proven in the NICE portfolio was overwhelming at first, and it was difficult organizing my information from the modules and choosing from artifacts that I had developed on the job. I've since assisted a coworker who is on track to becoming a certified intervener herself and I see that the online modules have changed a bit, making the portfolio process a smoother transition, in my opinion. I encourage anyone considering certification to go for it! My mentors were a great help to me and I appreciate their support throughout. Even though my pay hasn't changed and my title hasn't even changed, I feel accomplished and proud to be one of the few nationally certified DeafBlind interveners currently in NC. It is another step toward furthering my career, and I am better equipped to effectively serve individuals with DeafBlindness because of this journey.
---
Open Hands, Open Access
Access OHOA Training Modules for Interveners
---
NICE e-portfolio