Student Opportunities
The Office of Research & Innovation encourages undergraduate and graduate students at ECU to engage in research opportunities with faculty and staff within the College of Education. Opportunities range from working with faculty on grant-funded projects to pursuing individual projects with the support of ORI and COE faculty and/or staff. Our students participate in university-sponsored research symposiums in addition to presenting at local, regional and national conferences.
Interested in education research?
Contact Dr. Dan Dickerson at dickersond15@ecu.edu.
---
Current ORI Supported Student Research, Creative Endeavors, and Entrepreneurship
Ono Abhulimen — Development of health disparity curriculum for K-12 schools
Ono is a student at East Carolina University majoring in biology with a concentration in cell/molecular biology. She is an Honors student, an EC Scholar, and an Early Assurance Scholar in Medicine for the Brody School of Medicine. During her short time as a student at ECU, Ono has pursued her passion in addressing health disparities through research, community engagement and outreach. In view of this, Ono has focused her efforts as an undergraduate fellow at the Center for Health Disparities and works closely with the Office of Research & Innovation. She works as a logistics/communicator with healthcare educators and assists in planning, research design, and implementation.Ono is the founder of a student organization (Students for Equitable Health Outcomes – SEHO) which is a platform for students from various disciplines to engage in projects and research in health disparities within the community. Her goal is to develop and deploy community outreach programming aimed to reduce health disparities of vulnerable and disadvantaged populations in NC. Her mission is to advocate, educate and raise awareness for health as a human right.Ono is also doing research with Dr. Virag that investigates the mechanism of ephrinA1-mediated protection from ischemic injury in the heart. She looks forward to translating her passion for research into the discovery that would ultimately deepen her understanding in multiple areas.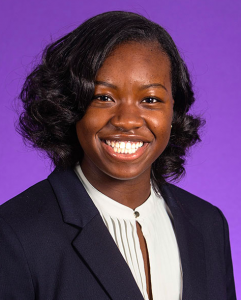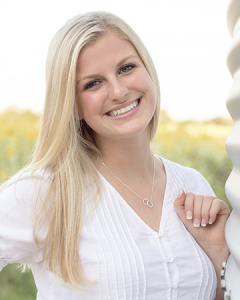 Rylie Warren — Use of social media to communicate educational research to the public
Rylie Warren is a student at East Carolina University majoring in communication with a concentration in interpersonal/organizational communication. She is an Honors student, an EC Scholar, and was recently accepted into the Accelerated Master of Art in Communication program. While only being a second-year student at ECU, Rylie has found many ways to be involved at ECU. Warren is the Philanthropy and Community Service Cardinal Cabinet Assistant for the Chi Omega Sorority and a Pirate Navigator tour guide in spring 2021. Warren has also pursued two internships, one through the ECU College of Education's science education program as the social media intern and another through the ECU Honors College, where she helps create the orientation experience for incoming freshmen. She is also an undergraduate communication fellow through the ECU College of Education Office of Research and Innovation. Warren is interested in researching the most effective ways to disseminate educational research to the public and is looking forward to digging deeper into that topic through her upcoming research project with Dr. Dan Dickerson.
Grayson Frye
Grayson Frye is a senior at East Carolina University. She is an interpersonal/organizational communication major and desires to pursue a career where she can personally talk to people every day. Frye is a part of the Sigma Alpha Omega Christian sorority on campus and is a member of their executive board. She volunteers with her church and has been a key part of creating and hosting church events for children. Frye is a social media intern through the Office of Research and Innovation and looks forward to the opportunities and skill set this internship will allow her to gain.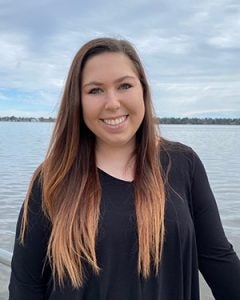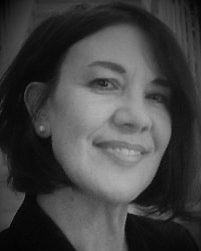 Barb Stevenson
Currently a graduate student in ECU's Technical and Professional Communication program, Barb Stevenson has over 20 years of editorial experience.  Within her copy editing tasks at ECU, she has provided editing of scholarly writing projects ranging from professional papers and book chapters to grant proposals and reports.
She is a member of ECU's Sigma Alpha Lambda association, a Magna Cum Laude graduate, and was named DE Communication student of the year in 2020.  She works as a Research Assistant for both the Department of English and College of Education, where she performs not only copy editing services for staff writers, but leads Writing Accountability Groups (WAGs) for Dr. Flinchbaugh, provides research in writing and teaching enhancement supports for staff, and helps to foster a community of learning improvement and support for these WAG members, as well as publishing research support for staff authors.
She has worked as an editor in every genre in the medical field, and is familiar with the major style guides and their respective use within multiple disciplines. She is certified in copy editing and has a background in editing research manuscripts in Physics, Immunology, Neurocognitive Science, Neurology, Genetics, Oncology, and more.
As an editor, Barb focuses on helping writers to sharpen their prose beyond mere surface-level correctness, combing the manuscript for technical errors, as well as looking for inconsistencies.  She enjoys working with writers to ensure their ideas, expressions and unique voice are clearly articulated, while also communicating content effectively.
Jethro Libutan
Jethro Libutan is a first-year student at East Carolina University majoring in computer science. He is a student in the Honors College as well as an EC Scholar. Jethro is currently pursuing an internship through the Office of Research and Innovation under ECU's College of Education as a social media intern. He is also working as an undergraduate admissions social media coordinator for ECU. Jethro is interested in social media and technology, and he hopes to work in the tech industry or with social media after college.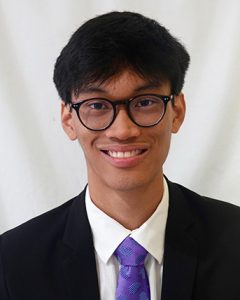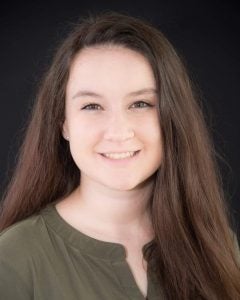 Mikaela Trank
Mikaela Trank is a freshman at ECU and is a part of the Honors College. She is majoring in biochemistry on the pre-med track with a minor in Hispanic studies. Mikaela is one of the ORI's social media interns this year and is looking forward to attending multiple events and providing quality content for the ORI's social media pages. Mikaela is grateful for this opportunity and cannot wait to grow through this position.
Sydney Cook
Sydney Cook, an undergraduate student at East Carolina University, is pursuing a major in fine arts with a concentration in graphic design as well as a certificate in entrepreneurship. As a member of the Honors College, she has served on the Honors College Student Council and was elected chair of the marketing committee. Sydney works as a research assistant in ECU's College of Health and Human Performance under the mentorship of Dr. Bhibha Das on a project called "Soul FOOD." She creates graphics to advertise and assist in the creation of individualized health coaching and support for African-American women to help them make healthy lifestyle choices. Sydney received an Undergraduate Research & Creative Activity Award, which assisted in paying for supplies and services for Project Soul FOOD. In the summer of 2021, she completed two internships: one with Kane Realty Corporation in Raleigh, NC and the other through RISE29 assisting Peele Graphics, a local eastern North Carolina entrepreneur, with a marketing strategy and a revitalized website. Sydney can also be found on the field as acting treasurer of the club women's ultimate frisbee team or on the court with ECU's club tennis team. She will continue to apply her skills as a graphic designer in the ECU College of Education's Office of Research and Innovation as an undergraduate graphic design fellow.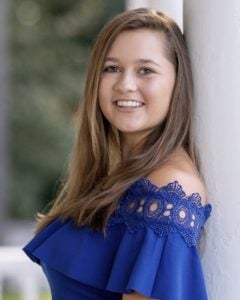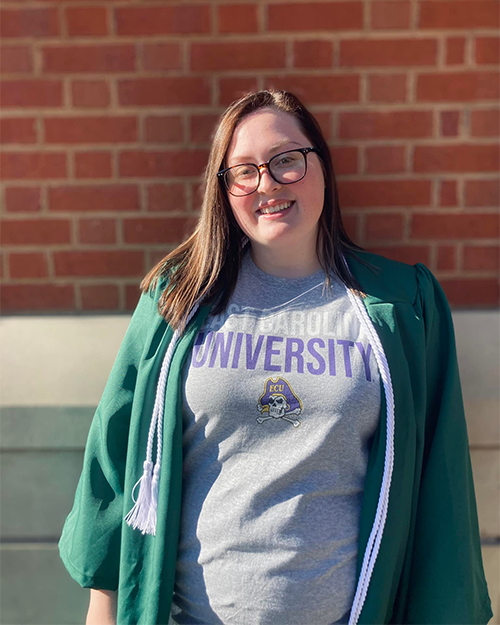 Sarah Fox
Sarah Fox is a first-year graduate student in the Master of Arts in Education – Adult Education program. Fox recently graduated from the University of North Carolina at Charlotte with a Bachelor of Arts degree in Communication Studies. Along with completing the program with Magna Cum Laude honors, Fox also graduated with a certificate in Leadership Studies. She volunteers at her church and has served different populations through outreaches there. She is excited to work within the Office of Research and Innovation at ECU and hopes to gain valuable skills in her time here.
Destine Wilson
Destine Wilson attended the University of North Carolina at Pembroke, where she earned her bachelor's degree in Criminal Justice. Her interest in the communication aspect of the field has served as a catalyst for her pursuing her studies in the TPC's Master's program. Now serving as a second-year Graduate student at ECU, she has gained experience working at the university's writing center, as a writing consultant; helping other students and faculty improve their writing skills. 
Currently, she is serving as a journalist for the Black Enlightenment app, where she focuses on shedding light on issues associated with topics like diversity, mental health, and other issues that directly affect the Black community. Overall, she is grateful for the opportunities given and looks forward to overcoming challenges and achieving growth within the Office of Research and Innovation at the university.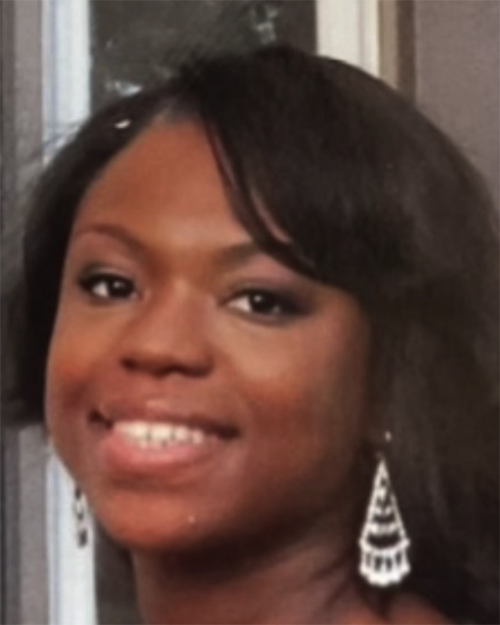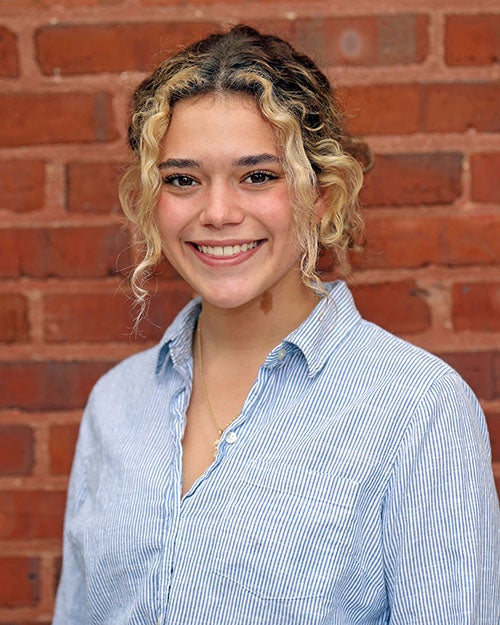 Breanna Sapp
Breanna (Bree) Sapp, a current sophomore, is a student at East Carolina University double majoring in English and Multidisciplinary Studies with a concentration in International Studies, as well as a minor in Hispanic Studies. An Honors student and EC Scholar, she is currently the Chief of News Section for The East Carolinian, the campus newspaper, and was named candidate of the semester in 2020 and reporter of the semester in 2021. In addition to her work with the campus newspaper, she works as a server at local Greenville restaurant, The Rickhouse. Currently, Bree is working on the Pitt Perspective, a research podcast aimed at collecting the oral histories of marginalized community members in Pitt County. Alongside faculty member Dr. Jarvis Hargrove, she will be continuing to collect data and research regarding the emigration from North Carolina to Liberia in the 19th Century. Bree is interested in using journalism and the media to spread awareness regarding local current events and endeavors made by East Carolina University and the surrounding region.