Project I4 – Project I4 Team
---
Dr. Matthew Militello is the Wells Fargo Distinguished Professor in Educational Leadership at East Carolina University. He has held faculty positions at North Carolina State University (2008-2014) and the University of Massachusetts at Amherst (2005-2008). Prior to his academic career, Militello was a middle and high public-school teacher, assistant principal, and principal in Michigan (1992-2003). Militello has more than 60 publications including five books: "Reframing community partnerships in education: Uniting the power of place and wisdom of people (Fall 2015, Routledge), "How to prevent special education litigation: Eight legal lesson plans" (Fall 2015, Teachers College Press),  "Principal 2.0: Technology and educational leadership" (2013, Information Age), "Principals teaching the law: 10 legal lessons your teachers must know" (2010, Corwin Press), and "Leading with inquiry and action: How principals improve teaching and learning" (2009, Corwin Press). Militello has received funding to conduct research from the College Board, the W.K. Kellogg Foundation, Xian Normal University, and a multi-million-dollar Race to the Top grant to train school leaders in Northeast North Carolina. Militello is currently the principal investigator on a $1 million National Science Foundation grant focused on computational thinking in middle school art and music as well as a $9.6 million U.S. Department of Education Supporting Effective Educator Development grant focused on a networked improvement community of school leaders understanding, observations, and conversations with math and science teachers (education.ecu.edu/ProjectI4). He is also currently implementing an innovative Ed.D. degree for ECU in Southeast Asia (education.ecu.edu/IntEdD). He earned his undergraduate teaching degree from the University of Michigan and his Master's and Ph.D. in Educational Administration from Michigan State University.
---
Dr. Len Annetta is the Taft Distinguished Professor of Science Education at East Carolina University. Dr. Annetta's research has focused on innovative technologies and the effect of Serious Educational Games on science learning of teachers and students in underserved populations. He has been awarded over $19 million as lead Principal Investigator for his research to date and has won numerous awards and honors for his work. In 2008, Dr. Annetta was honored with three awards for his extension work teaching K-12 teachers and students' video game design and creation. These awards were progressive from the College of Education Outstanding Extension Service Award, to the induction into the NC State University Academy of Outstanding Faculty Engaged in Extension to the Distinguished Alumni Engaged in Extension and Outreach award. Moreover, Dr. Annetta has twice been awarded the National Technology Leadership Initiative Fellowship in Science Education and Technology from the Association of Science Teacher Education and the Society for Information Technology and Teacher Education. He has thrice been invited to the National Science and Engineering Festival as one of the top 50 speakers in STEM.
---

Dr. Jim Argent, Lead Design Course Instructor for the ECU Project I4 Advanced Micro-credential Program and Dissertation Coach for the ECU International EdD program hails from Eastern North Carolina.  He received his undergraduate degree and a Master of Arts degree in Athletic Administration from East Carolina University.  He received a Master of School Administration Degree from North Carolina State University and his Doctor of Education from East Carolina University.  Dr. Argent has been a High School and Elementary School Principal, Assistant Principal, Curriculum Specialist, Teacher and Coach. He has also been an adjunct faculty member in the North Carolina State University NELA program.   Throughout his career, Dr. Argent mentored principals, facilitated professional learning seminars and workshops, provided keynote and workshop session speeches and coached educational leaders in school redesign principles. He focuses on Equity, SEL structures, Restorative Justice, Inquiry Based Learning, Project Based Learning, and Design Thinking.  Dr. Argent resides in Raleigh, NC with his wife, Kristen, and two children, Delaney (a sophomore at ECU) and Kieran (a junior in high school).
---
Dr. Charity Cayton is an Associate Professor in Mathematics Education at East Carolina University in Greenville, NC. She received her PhD in Mathematics Education from North Carolina State University in 2012. Prior to her doctoral studies, Dr. Cayton taught high school mathematics for 12 years and earned her National Board Certification in Adolescent and Young Adult Mathematics. Her research interests include: discourse and interactions in mathematics classrooms; students' use of technology while learning mathematics; teachers' use of technology to design cognitively demanding tasks; and teachers' implementation of technology while enacting tasks in their classroom. In addition to the I4 grant, Dr. Cayton currently serves as Principal Investigator or co-Principal Investigator on two NSF grants: The ECU Noyce Scholars Program: Investigating Teachers' Use of Tasks, Discourse, and Technology in Rural, High-Need Schools, and Preparing to Teach Mathematics with Technology – Examining Student Practices.
---
Dr. Kayla Chandler is an Assistant Professor in Mathematics Education at East Carolina University. She received her PhD in Mathematics Education from North Carolina State University in 2017. Dr. Chandler has experience teaching middle and high school mathematics, as well as collegiate mathematics education courses. She has also created and led various professional development sessions for teachers at a variety of grade levels. Her research interests include teacher noticing and preparing teachers to successfully implement and utilize technology in the classroom to enhance student learning. Dr. Chandler resides in Greenville with her husband and their children. For fun, Dr. Chandler enjoys spending time with her family, drinking coffee, reading, shopping, and going to the beach.
---
Dr. Larry Hodgkins has recently joined the Department of Educational Leadership at East Carolina University as a teaching faculty member. He previously served as a National Board-Certified teacher, athletic coach, assistant principal, and principal in nearby Martin County. He earned his Educational Doctorate from East Carolina University and also holds a master's degree in school administration from N.C. State University as well as an undergraduate degree in chemical engineering from Columbia University. As an educator, Larry is committed to ensuring success for all students by focusing on equity in his research and practice.
---
Dr. Shawn Moore received his Bachelor of Science degree in Biology from East Carolina University in 2001, where he participated in research at the Brody School of Medicine, working in Pediatric Infectious Disease, with a focus on respiratory virus identification in pre-mature newborns. Shawn also worked as a Surgical Recovery Specialist for the North Carolina Eye Donor Services where he performed in-situ removal and preservation of human corneal tissue for transplant. In 2004 Shawn received his Master of Science degree in Cellular Biology from East Carolina University, with a research emphasis on histamine inhibition from mast cells. From 2004 until 2013, Shawn was a Biology Faculty Member at Craven Community College, where he taught courses in General Biology, Human Anatomy & Physiology, Environmental Biology, and Microbiology, and also developed the first hybrid and online Human Anatomy & Physiology courses. In August of 2013, Shawn became the Assistant Director of the Center for STEM Education at ECU, and in April of 2018 became the Director, where he supports the STEM enterprise by participating on grant writing teams and outreach activities, developing STEM teacher professional development programs, serves as program evaluator, serves as the Greenville Regional Director for Science Olympiad, as well as the Director for Summer Ventures in Science and Mathematics, a residential summer research institute for high school students. Shawn completed his Doctorate of Education (EdD) in Higher Education Leadership May 2018 at ECU.
---
Carrie Morris joined the Project I4 Team as both a participant in Cohort I and team member in March 2019.  She currently is working on her educational doctorate with Cohort III of the International EdD program at East Carolina University.  She earned a master's in school administration from ECU as a Class 21 Principal Fellow, a master's in elementary education from UNC Wilmington, and completed her undergraduate studies at Elon University. Carrie has 20 years of experience in public schools and was recognized as the North Carolina Region 2 Teacher of the Year in 2013. Carrie is interested in equitable educational practices positively impacting all students and the importance of relationship building in K-12 public education.
---
Anita Rish-Hodgkins holds a Bachelor of Science degree from East Carolina University in biology, a Masters from Endicott College in Montessori Integrated Curriculum, and North Carolina Licensure in Middle Grades Science, Math, and English. She continues her educational journey in seeking, understanding, and engaging in the nuisances of the world around us by taking advantage of opportunities for professional growth. A current teacher and administrator at The Oakwood School in Greenville, NC, she is frequently found coaching students in science competitions including Robotics, Envirothon and Science Olympiad. She is a staunch supporter of East Carolina University, has her bags packed for any travel opportunity, and enjoys books, movies, family and fellowship! "I teach because …each day brings opportunities for learning! I especially enjoy in–depth conversations with my students."
---
---

Lynda Tredway is Program Coordinator at East Carolina University for the International doctoral program (Ed.D.), a three-year program that engages students from the US and international schools in participatory action research. She is a Senior Associate for Leadership and Equity at the Institute for Educational Leadership and serves as Project Director of the USDOE Project I4 grant. As founding director of the Principal Leadership Institute (PLI) at UC Berkeley's Graduate School of Education (2000–2012), she designed and taught in the program and provided professional development to principals and assistant principals in urban districts. Her most recent scholarship includes two chapters: "The Imagineers of Community School Leadership" and "A Re-imagined Ed.D.: Participatory, Progressive Online Pedagogy". She co-authored a chapter "Actions Matter: How School Leaders Enact Equity Principles" and a book on teacher leadership: "Leading from the Inside Out: Expanded Roles for Teachers in Equitable Schools".
---
Dr. Ken Simon has 30 years of experience working in education. Throughout his career his passion and focus has been on ensuring that all students have access to deeper and more meaningful learning experiences in school. He began his journey as a social studies classroom teacher, and has served as a curriculum/instruction leader, coach, district leader and professional development provider across all content areas. Over the course of his career he has collaborated with other educators to lead the development of four new schools. He was a school designer for Expeditionary Learning Schools (Now EL Schools), where he helped lead the development of MESA, a 6-12 Gates funded small school. For Minneapolis Public Schools he has served as teacher, Middle School Reform Coordinator, and Director of Secondary Schools. Before coming to IEL he served as the Chief Learning Officer for World Savvy, a national global education organization. Simon has conducted workshops and presentations on equity and pedagogy, assessment, global education and Social Studies and science content. He is also published curriculum writer and teaches both undergraduate and graduate courses at the university level. He completed his dissertation at East Carolina University in 2019.
---
Kwesi Rollins is a member of IEL's Senior Leadership Team. Kwesi Rollins guides IEL's portfolio of programs designed to develop and support leaders with a particular emphasis on Family and Community Engagement, Early Childhood Education and Community based Leadership Development. Kwesi directs the District Leaders Network on Family and Community Engagement and Leaders for Today and Tomorrow, an initiative that designs and delivers professional learning and support opportunities for school and district leaders. Working with young people is also a personal passion for Kwesi who has special expertise in resiliency and youth development. He has been recognized as the Big Brother of the Year in the District of Columbia and is an ex-officio member of the Board of Directors of Big Brothers/Big Sisters of the National Capitol Area. He holds an MSW degree from the University of Maryland at Baltimore School of Social Work where he was a Maternal and Child Health Leadership Training Fellow. Follow Kwesi on Twitter: @kwesibaby58
---
Dr. Helen Janc Malone is the Vice President for Research and Innovation at the Institute for Educational Leadership. She also holds roles as the National Director of the Education Policy Fellowship Program and is the Secretary of the Board. She is committed to innovative solutions that eliminate systemic and structural barriers and promote opportunity, access, and positive outcomes for children, youth, families, and adults. Outside of IEL, she is the Series Editor of the Current Issues in Out-of-School Time book series for Information Age Publishing. Her recent publications include: The Role of Context in Scaling Up Educational Change (Educational Research for Policy and Practice, 17(3), 2018); The Growing Out-of-School Time Field: Past, Present, and Future (Information Age Publishing, 2018, co-edited book); The Future Directions in Educational Change: Social Justice, Professional Capital, and Systems Change (Routledge, 2018, co-edited book); Opening Doors, Changing Futures (co-edited technical report, IEL, 2018). She holds an Ed.D. from Harvard University.
---

Lessie Anderson has over 20 years of experience in public school education as a teacher/adjunct instructor, education consultant, instructional coach, and school improvement coach in NC, SC, AL and NY.  She currently serves as an assistant principal in NC. Ms. Anderson was on the original content management team that rolled out the NCDPI Homebase/Schoolnet system. Serving as a coach, she has helped lead multi-state projects funded by the Gates Foundation, the Mathematics Design Collaborative and Network Improvement Communities, both focusing on the achievement of students in mathematics and instructional practices that lead to student success.  Ms. Anderson holds a BA in Mathematics and a MAT in Secondary Mathematics Education both from UNC-Chapel Hill, an MBA from East Carolina University, and a Post-Masters Certificate in School Leadership/Cultural Foundations from UNC-Greensboro.  She leads with the belief that all students deserve a quality education.
---

Vincent Baxter is the founder and Principal of Smallholding, where he leads all aspects of client relationships. He has deep experience in public education leadership, coaching and consulting, and community development. Vincent is a teacher. He served as a Peace Corps Volunteer and English and Health teacher in Cameroon. He was an elementary school classroom teacher in the District of Columbia Public Schools and a school principal in the City of Falls Church (VA) Public Schools. Before founding Smallholding, Vincent served as a senior leader in the District of Columbia Public Schools Central Office where he led strategy and implementation of programming across a system of 115 schools serving 50,000 students. He led TNTP's coaching and consulting work in the public charter school sector in DC. He has coached school leaders and executives across districts, charters, and non-profits. Vincent serves as the Chair of the Board of Trustees for Washington Yu Ying Public Charter School, as an adult leader in Boy Scout Troop 98, and as a Visiting Professor at the University of Virginia Curry School of Education. Vincent read English Literature at the University of Virginia and holds a Doctorate in Education Administration and Policy Studies from the George Washington University. He lives in the District of Columbia.
---
Dr. Michael T. Bracy is the retired Superintendent of Jones County Schools, Trenton, North Carolina where he is serving in his 12th year in the district. Among his accomplishments in the district, Dr. Bracy has led a collaborative community process that produced a shared vision and plan for increasing educational excellence. During his tenure, educational outcomes improved including district-wide gains in student growth and performance, a decreased student drop-out rate, and number one high school graduation rate in the state. Dr. Bracy previously served in a number of leadership positions as an Educational Consultant with the North Carolina State Department of Public Instruction, Director of Instruction at the district level, Principal, Assistant Principal and Teacher. He has experience in turning around low performing schools with a focus on coaching and supporting Principals as instructional leaders to improve outcomes for students. Excellence and equity remain a top priority as he facilitates continuous improvement opportunities to help support leader's growth and development.
---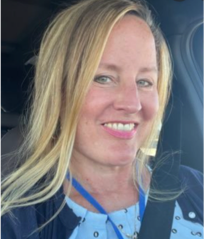 Sarah Breed is the Director of Professional Learning for the West Contra Unified School District in northern California. Her experience as a leader in public education began as a History Social Studies and English teacher in the San Francisco Unified School District in 1991. As a teacher, teacher leader, teacher on Special Assignment, site based Instructional Reform facilitator, District level coordinator, Director, and Executive Director, she is committed to ensuring all students have engaging and empowering learning experiences. Powerful professional learning experiences have included deep involvement with the California Subject Area Projects including the Bay Area Writing Project, California Reading and Literature Project, California Arts Project, the Teacher Knowledge Project of the School for International Learning, Harvard's Deeper Learning Dozen, a District level partnership with Eastern Carolina University, and participation in the work of the Bay Area School Reform Collaborative (BASRC) and National Equity Project. Personal interests that have had a deep impact on her leadership include ethnic dance, music, and writing. She received her Doctorate in Educational Leadership from Mills College, and degrees in Government and Creative Writing from Mount Holyoke College and San Francisco State University. Sarah taught Education courses as an adjunct faculty member at Mills College. A native of Boston, Sarah is excited to join the ECU i4 community as a transformational coach for Equity.
---

Dr. Will Chavis is grounded in a steadfast belief in providing high-quality, transformative educational experiences for all students. He provides platforms and opportunities for students to become change catalysts by amplifying their voices. Dr. Chavis has refined teaching and learning, through professional collaboration, standards alignment, data analysis and building instructional leadership of teachers and administrators that have resulted in significant improvement with graduation rates and high-stakes tests, while reducing suspensions/referrals and maximizing students' time in class. Dr. Chavis has been a presenter for the NC ASCD, NCASA, and DPI Collaborative Conferences.  Dr. Chavis currently serves as the senior director for executive leadership coaching with the Wake County Public Schools system. He served as the principal of Enloe Magnet High School. Dr. Chavis also serves in many leadership capacities to include: co-chair of the Equity Committee of the Wake County Division of Principals and Assistant Principals, Former President of the NC Alliance of Black School Educators and Former Chairperson of the NC ACT State Organization. He is the 2018-19 Wake County Principal of the Year and the Joseph B. Whitehead Educator of Distinction Award Recipient (2008, 2020). Dr. Chavis is a former High School Mathematics Teacher and Department Chair, High School Assistant Principal and Middle School Principal.  He received degrees from the University of North Carolina at Chapel Hill (BA – double majors), the University of North Carolina at Greensboro (MSA) and North Carolina State University (EdD).
---
Dr. Sandra Garbowicz David is also known as Garbo. With more than 30 years in public education, her experiences span the roles and responsibilities of a classroom teacher, building administrator, central office administrator, and an adjunct professor.  Under the leadership of Dr. David, Lincoln Elementary School's staff, students, and parents were recognized as a National Blue-Ribbon School. As the Director of Teaching and Learning, Dr. David was instrumental in writing and implementing a U.S. Department of Education Math and Science Partnership Grant. Dr. David holds educational degrees from three Wisconsin Universities. As a certified professional coach, Garbo works with individuals, teams and organizations. She volunteers as a trip leader and serves on the board of directors for Circle Camps, a camp for girls who have lost a parent. Garbo lives on a small organic farm in southern Wisconsin.
---
Dr. Brendan Gartner currently serves as the Executive Director of Human Resources and Student Services with Onslow County Schools. He has implemented a number of programs and initiatives to ensure the social and emotional well-being of students and to provide for their mental health needs.  Dr. Gartner graduated from Stockton University in 1993 with a Bachelor of Science in Marine Science and received his teaching credentials in 1995.  He taught middle grades math and science for eleven years, earning his National Board certification in Mathematics/Early Adolescence. Dr. Gartner earned his Master of School Administration degree from East Carolina University in 2008.  He served as an assistant principal at the elementary and high school level and served as the principal of Swansboro Middle School.  Dr. Gartner earned his doctorate in educational leadership in from East Carolina University in 2018.
---
Dr. Lisa P. Green is committed to advocacy, equity, and access.  A leader and transformational agent for change, Dr. Green earned her Master's degree in Mathematics Education from the George Washington University. She then went on to earn her Doctoral Degree in Educational Leadership and Policy Studies from Howard University, Washington, DC. She has served in the role of mathematics teacher, K-12 instructional coach and currently serves as a district leader as an Instructional Specialist (Mathematics and Special Education) in the Division of Academics where she is a collaborative partner with national, state, and local stakeholders. Her many leadership foci and commitments include: supporting and assisting leadership with defining and developing a vision for high-quality teaching and learning, constructing curriculum, and facilitating a wide variety of professional learning opportunities for district administrators, school leadership, coaches, teachers, and staff-developers in mathematics and special education. Dr. Green also serves as a Project I4 Coach (Principal Leadership) and continues to work with institutions of higher learning to transform leadership practice in teaching and learning.
---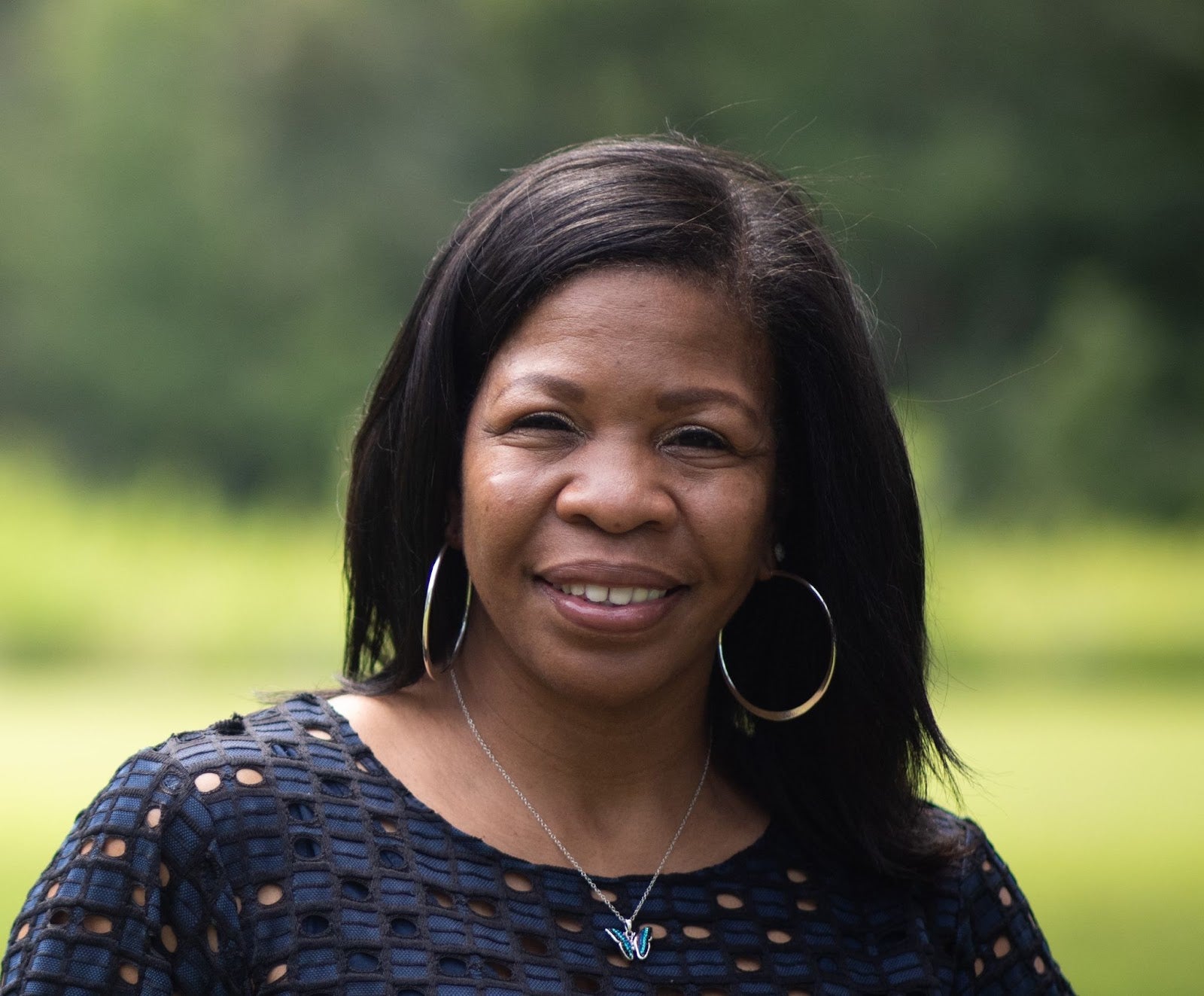 Dr. Monica Headen has been a school administrator for 14 years, and she has been an elementary school principal for the last seven years. Her educational career includes serving as a middle and high school teacher, an assistant principal, and a teaching professor for principal preparation programs. She has also served as the Director of Education and Youth Programs for the Triangle Urban League, where they helped equip students to close gaps in achievement. She holds K-12 certifications along with a Bachelor of Arts in English Education from NCSU, a Master of School Administration degree in Educational Leadership from UNC-Chapel Hill, an Educational Specialist degree and a Doctor of Education degree in Education Administration and Supervision from North Carolina State University. Her passions include supporting leaders and creating equitable learning environments for students. 
---
Dr. Janette Hernandez is an exceptional leader within the education and social justice community. She has made it her life's work to eliminate inequities in schools and classrooms and her 30-year track record as an educator, thought leader and leadership coach speaks for itself. Janette began her work as a special education teacher in public schools. She worked for five years in Australia before returning to the States as a bilingual instructional specialist for the San Francisco public schools. It is here, in the Bay Area, that Janette began establishing herself as a champion for socially-just learning environments for marginalized students. Since that time, her work has touched a breadth of educational institutions including the Oakland Unified School District where she worked as Regional Executive Officer, as Principal and Assistant Principal in San Francisco and at UC Berkeley, Graduate School of Education where she taught in the Principal Leadership Institute and coordinated the Leadership Support Program.  During her tenure as Director of Secondary Education in San Lorenzo Unified School District, the district increased mathematics achievement, graduation rates, and developed increased college and career pathways under her leadership. Janette received her doctorate in Educational Leadership at East Carolina University. Her dissertation, Going Against the Grain: Reimagining the Role of High School Principals and Principal Supervisor as Adaptive Leaders, explores how strong school leadership improves high schools using inquiry, improvement science research and Community Learning Exchange theory and pedagogy.
---

Dr. Maria Hersey is a global educator with experience in international education, strategic planning and curriculum design.  Maria has been a primary teacher, curriculum specialist and school leader. While working for International Baccalaureate (IB) and The Hawn Foundation, she furthered her passion for social-emotional learning and international-mindfulness. Maria holds a Ph.D. in educational leadership from Florida Atlantic University where she also serves as an adjunct professor. Currently, Maria is the Principal Advisor for Global Education Advisors. Join the conversation on Twitter @mshersey.
---
With over 25 years of experience, Dr. Antonia Johnson has been an educational leader on the school, district, and state level.  She has served as a classroom teacher, school administrator, federal programs and elementary education director, and educational consultant with the North Carolina Department of Public Instruction.  She is currently serving as a teaching assistant professor with East Carolina University and as a Project I4 Coach with the Institute of Educational Leadership in partnership with East Carolina University.
In addition, Dr. Johnson also has over 15 years of experience teaching graduate level action research courses and supervising school administration and teacher internship practicum experiences as an associate faculty member with the University of Phoenix.  Antonia earned a bachelor's degree in English with teacher certification as well as a Master's in School Administration from UNC-Wilmington.  In 2019, she went on to earn her doctorate in Educational Leadership at UNC-Wilmington where she was featured in We Are UNCW, a publication that highlights faculty, staff, students, and alumni who make notable contributions on campus and in their communities.  Dr. Johnson is a passionate advocate for creating greater equity and access regarding post-secondary educational opportunities for first-generation college students.  She has conducted research on the topic of implementing effective academic strategies to support the success and persistence of first-generation college going students toward completing a college degree.
---
Dr. Walter Kahumoku III is currently the Executive Assistant to the Chancellor at UH West Oʻahu and the former Director of the Kauhale Kīpaipai (Educator Professional Development) department of the Kamehameha Schools.  A former school administrator, writing specialist, high school teacher, and director of forensics, Dr. Kahumoku has dedicated his life's work to improving the educational wellbeing of Hawaiian learners. His publications and presentations advocate for cultural, linguistic, and indigenous educational approaches that advance meaningful, relevant, rigorous, relationship-based, and responsibility-focused leading, teaching, and learning.  For over 30 years in education, he has experience in teacher and administrator education, curriculum development, instructional strategies, and assessment, professional development, and educational policy.   Dr. Kahumoku is a teacher of teachers. As an adjunct professor and researcher at the University of Hawai'i's College of Education for over seventeen years, he has supervised and supported 40+ master and doctorate students to completion of their degrees—the majority of whom are Native Hawaiian educators.  With over 30+ years in English-Speech education, teacher and administrator education, curriculum development, instructional strategies, and assessment, professional development, research, and educational policy, Dr. Kahumoku continues to guide school leaders and teachers in the work of reaching more native students in powerful, meaningful ways. Dr. Kahumoku and his family hail from 'Āhuimanu, O'ahu.
---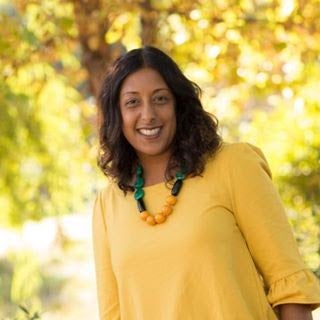 Dr. Myra Quadros Meis just completed her Ed.D from East Carolina University and was part of the second cohort in the International Education Leadership program. Her research focuses on building brave space with school leaders working towards transformative social justice leadership. Myra began her professional career as a high school math teacher in San Francisco and Ecuador. Upon return to the bay area, she attended the Principal Leadership Institute at UC Berkeley and transitioned to an administrative position in San Francisco Unified.  Myra has held the positions HS Assistant Principal, Elementary Principal, District Director for AVID, Director for College and Career Readiness and adjunct administrative leadership coach. Myra will be entering her 20th year in education and has a deep belief in humanizing all voices. 
---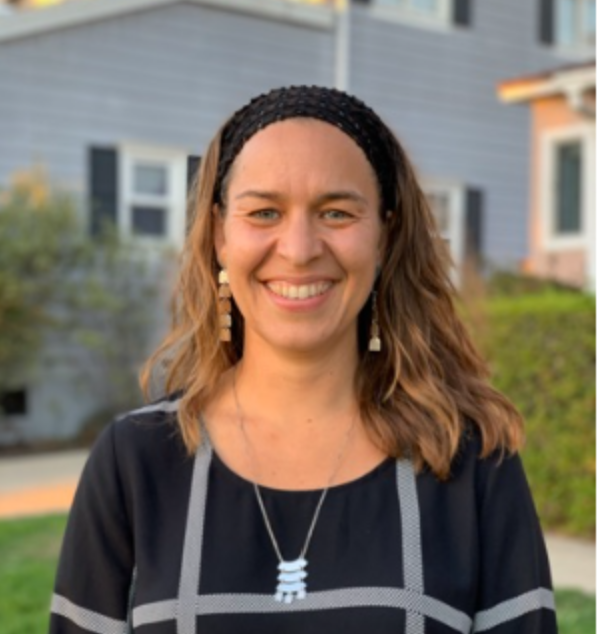 Jessica Quindel is a bilingual leader for equity, anti-racism, social justice, and trauma-informed practices. She spent eight years as an administrator, including four years as a principal, in the Milwaukee Public Schools, where she led implementation of research-based best practices to close opportunity and achievement gaps. She worked in both the Berkeley and Milwaukee district Research and Assessment offices, where she focused on the use of assessment and data to ensure all students are learning. Currently Ms. Quindel is a consultant and yoga facilitator based in Los Angeles, California working with organizations to advance equitable practices. Her areas of expertise include leadership, culturally and linguistically responsive practices, mindfulness, systems thinking, equity, and inclusion. She has a BA in Mathematics with Spanish minor, an MA in Math Education, and an MA in Education Administration from the University of California, Berkeley.
---

Dr. Christopher Thomas is an educational leader committed to working with and learning from historically marginalized communities to empower and create equitable outcomes for students. Dr. Thomas has over 20 years of experience in education, between serving as a classroom teacher in California to school leadership roles in California, Wisconsin and Washington. He has also served as an Associate Professor and Department Chair at the University of San Francisco where he was named California's Professor of Education of the Year in 2010 by the Association of California School Administrators (ACSA). In his work as a school leader, leadership coach and university professor, he has focused on embedding equity conscious practices into the systems of the school/district. Listening and learning from students and families is a central belief in his work. Dr. Thomas holds a BS in Elementary Education from Indiana University, a Master's degree from Pepperdine University, and PhD in Educational Leadership and Policy Analysis from the University of Wisconsin, Madison.
---

Dr. Natalie Rasmussen has over 25 years of experience in education ranging from classroom teacher to building administrator in both public and private schools, to undergraduate adjunct professor, to her current position as an assistant professor at Minnesota State University, Mankato where she teaches and advises in the Department of Educational Leadership for principal preparation, master, and doctoral students. Natalie has received numerous awards for her work in education. She has been recognized nationally and internationally for her work in addressing racially predictable gaps in access and opportunity for students PreK-20. She continues to teach, speak, and publish on issues that call out institutionalized racism in education and promotes everything that supports all students feeling valued and successful in their learning.
---
Dr. Gloria Woods-Weeks is the very proud Principal of Josephine Dobbs Clement Early College High School of Durham Public Schools. She earned her doctorate in educational leadership from East Carolina University, a master's degree in School Administration from the University of North Carolina at Chapel Hill, and a master's degree in Public Administration from North Carolina Central University. In 2017, Dr. Woods-Weeks was named Wells Fargo District Principal of the Year. Dr. Woods-Weeks currently serves on the North Carolina Principals and Assistant Principals Executive Board (NCPAPA) serving as the State Coordinator for the National Association of Secondary School Principals (NASSP).
---
---
Mark Blitz is the Project Director for the Comprehensive Assessment of Leadership for Learning (CALL) at the Wisconsin Center for Education Products and Services (WCEPS) and is a Research Associate at the Wisconsin Center for Education Research (WCER). Mark began working on CALL from its inception as a graduate assistant and Post-Doctoral Fellow and Project Manager. He contributed to the development, piloting, and validation of the CALL instrument. He received his doctorate in Educational Leadership and Policy Analysis from the University of Wisconsin- Madison, studying charter school leadership. He also holds a MA in teaching from Teachers College, Columbia University and taught in New York City for seven years. In his role as Project Director, Mark oversees the research, development, and implementation of the CALL system. He works with schools, districts, and nonprofit organizations across the country to support needs assessments, school improvement planning processes, and professional growth.
---
John O'Neill founded Spark Plug Games in Cary, North Carolina in January 2008. He began his games industry career at MicroProse in 1994, and currently serves as the general manager and guides the studio's focus in the development of video games and serious games on mobile, social, tablet, console, and VR/AR platforms. Prior to establishing the company, John was the director of business development for Vicious Cycle Software and responsible for the cutting-edge middleware solution, the Vicious Engine. He was responsible for managing the Vicious Engine brand and built strategic relationships between developers and publishers alike. He also drove the internal focus for the Vicious Engine technology as it applied to client needs, negotiated contracts and license sales, and directed marketing and public relations engagements.
---
Spark Plug Games is a leading independent games developer creating innovative and highly interactive simulations for entertainment and educational purposes. The studio focuses on platforms including the emerging VR and AR hardware, as well as traditional PC, mobile, tablet and web. Development experience includes creating new unique ideas as well as existing licenses including iconic characters such as PAC MAN and brands including Puzzle Quest and Warren Buffett's Dairy Queen franchise. The team at Spark Plug Games combines engaging and interactive storytelling built from decades of work in the entertainment space of the game industry to apply this knowledge to training, simulation, and immersive educational products.
---

Dr. Jessica Rigby is an associate professor in Education Policy, Organizations, and Leadership in the College of Education at the University of Washington. She uses lenses from organizational sociology to understand the role of school and district leadership in the implementation of policy, classroom instruction, and improving teacher practice towards increasing equitable outcomes for historically marginalized communities. In particular, she studies leadership towards antiracist ambitious mathematics. Jessica's work has been published in journals including the American Journal of Education, Educational Administration Quarterly, Journal of Educational Administration, Teachers College Record, and Educational Researcher. Her current project is Systems Leadership for Math Improvement, a Design Based Implementation Research (DBIR) project in collaboration with two local school districts and a team of other researchers and students at the UW to improve antiracist elementary mathematics instruction through redesigning systems, tools, and leadership development at the district-level. When she's not sitting in front of her computer, you'll probably catch her running after her two-year-old or rambunctious dog. Jessica holds a BA in History with High Honors from Oberlin College, a Master's degree in Education Policy from Stanford University, and PhD in Policy, Organizations, Measurement, and Evaluation from the University of California, Berkeley
---
Policy Studies Associates is a trusted partner for more than 35 years. PSA has worked with federal, state, and local government agencies; private foundations; and national, regional, and local nonprofit organizations. PSA staff are accomplished researchers and evaluators, skilled in state-of-the-art quantitative and qualitative methods. We collaborate with clients to address their purposes, whether those involve the development or scale of a program, a measurement framework that supports continuous practice improvement, evidence-informed policy choices, or the valid assessment of impact.