CONTACT US
For more information about our programs, please contact:
252-328-4260
Short-Term Abroad: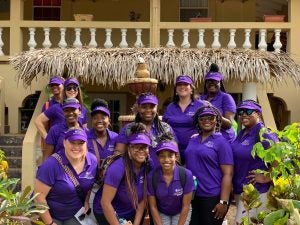 ECU's College of Education faculty offer a variety of faculty led study abroad programs across a range of program areas. Often offered between semesters or in the summer, these transformative short-term programs (2-3 weeks) are attached to a course in the student's program of study, and are delivered in-part in an international study abroad setting under the advisement and leadership of the ECU faculty member. Students also complete components of the course at ECU both prior to and following the international experience. Students may also elect to take one of the many other faculty-led study abroad opportunities offered at ECU in fulfillment of general education requirements. Any student interested in a faculty-led study abroad program should consult the faculty-led study abroad program leader, their academic advisor, and should visit the ECU Short Term Programs  website.
Faculty-led Study Abroad: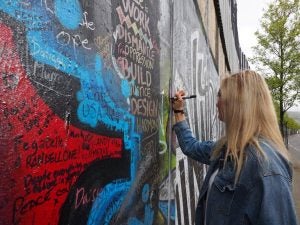 One of the most transformative experiences a student can undertake is to spend a semester studying abroad. Through its global education network, ECU has a wide range of exchange agreements with universities around the world where your study there can earn you credit here at ECU. Since education students often have very structured programs of study, it is important that you understand when the most opportune time is to plan your study abroad. Consult your advisor early in your ECU career to see when a semester abroad works best for you and your program of study. Feel free to see us here in the COE Office of Global Engagement for more information about how you might make a semester abroad a reality.