Women Leading Education (WLE)
Across Continents 8th International Conference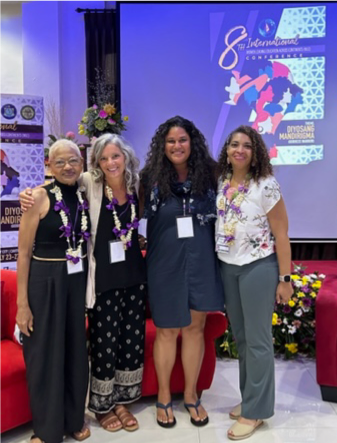 Drs. Carrie Morris (ECU-LEED) and Nicole Pierce-Davis (Assistant Superintendent, Newark, CA), both recent ECU EdD graduates, presented their research at the Women Leading Education (WLE) Across Continents 8th International Conference in Tagaytay City, Philippines.
Their research entitled, Voices of Resistance: How Women Educational Leaders Empower Each Other will be published later this year in the WLE conference proceeding.
Dr. Adams-Taylor is the former Associate Executive Director of AASA (American Association of School Administrators) and Dr. Cherie Aldrich is a recent UNC-Wilmington EdD graduate.