Student Spotlight: Jennifer Horne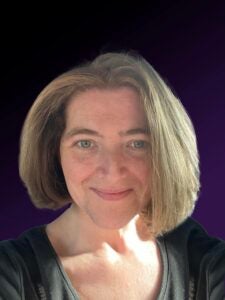 EdD Student: Jennifer Horne
Current title: Coordinator for Off-Model Credit Programs (Office of Online Learning, Academic Outreach, and Academic Innovation)
Hometown: Charlotte, NC (but have lived in Greenville for the better part of two decades)
Colleges attended and degrees: ECU BA Psychology, University of Central Florida MA in Educational Leadership
Briefly describe your current program: EdD in Educational Leadership. Higher Education Administration concentration
---
What influenced you to pursue a degree in your current program?
ECU was a positive learning experience for me as an undergraduate student. However, I knew there may be a gap in how well ECU is positioned to serve other types of students, such as our adult learner and online populations. I wanted to be part of a program that could help me become a better practitioner and enhance my knowledge, skills, and abilities to make positive change for the ECU community. I have a love of learning and felt a calling to continue my education.
How do you hope this program will help you advance or pivot in your career?
I am not sure what advancement or pivot would look like for me. I want to be able to contribute differently and with authority to advocate for online and adult learners.
What do you consider to be the strengths of your academic program?
The program is supportive of its student. All the faculty I have interacted with are always willing to answer my questions or help me work through an idea or understanding of content or context.
Do you have any advice for others who may be interested in this program?
Do not let the dissertation be what holds you back from pursuing an EdD in Educational Leadership. The idea of dissertation is scarier than the sum of its parts.
What drew you to ECU's department of Educational Leadership?
The program was flexible, accessible, and there is support for my success as a student.
How has ECU equipped you to accomplish your goals?
As an undergraduate, it gave me the opportunities and experiences to see the world differently and set me on a career path I did not know existed. As a practitioner, ECU has helped me understand our students have different needs, ways of making meaning, and come from diverse backgrounds which all affect how they experience learning. As an EdD student, I am able to use my experiences to inform my current learning. The EdD program has been very supportive in helping through an identity transition from practitioner to scholarly practitioner.