MSA Internship Summer Learning Exchange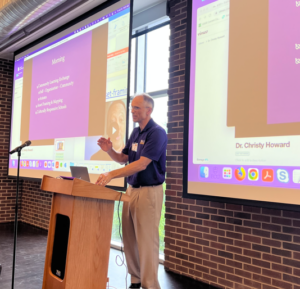 MSA Internship instructors Drs. Lawrence Hodgkins, Michael Bracy, Emily Bivins, and Carlos Ramirez hosted a Learning Exchange July 14th on campus with our second year MSA students. Our learning was supported by Drs. Matthew Militello and Carrie Morris as well as district leaders Drs. Steve Lassiter (Pitt Co) and Brendan Gartner (Onslow Co).
The internship program serves to connect students' knowledge with applications to their practice as they learn to integrate personal growth and authentic community engagement within the context of school leadership.