Alumni Spotlight: Carrie Morris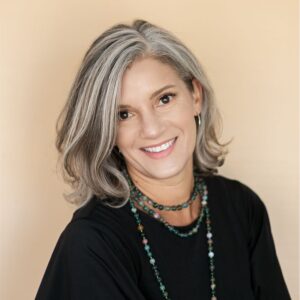 Name: Carrie Morris
Title: Associate Director for School Leadership, ECU
Hometown: Swansboro, NC
Colleges attended and degrees: B.A. in Elem. Ed: Elon University, M.A. Elem. Ed: UNC-Wilmington, M.S.A.: ECU, Ed.D.: ECU
What drew you to Educational Leadership? After being awarded a NC regional teacher of the year award in 2013, I wanted to move forward in a leadership role advocating for public schools in eastern NC.
---
What is your current position and how did ECU prepare you for your career?
My current position is the Director of School Leadership for the edPIRATE (Educator Pipeline in Rural Action for Teaching Equity) grant, a USDOE funded initiative in partnership with ECU's Rural Education Institute. Two of my advanced degrees are from ECU but it is my dissertation research and my work with school leaders on a previous grant entitled Project I4 that have prepared me most for this position.
What skills or knowledge did you learn throughout the program that you found most useful in your career?
Through my dissertation research, I recognized how educational leaders influence the public schools and how they have the potential to create learning organizations where children and staff develop and thrive.
Was your ECU experience worth the price?
Absolutely! As a Class 21 Principal Fellow, I was paid a stipend to complete an M.S.A. This program, now entitled Pirate Leadership Academy, still financially supports educational leaders. My Ed.D. experience with the ECU International Cohort exposed me to educational research around the world. Literally, my classmates came from five continents!
What are you most proud of from your program experience?
I am most proud to support, strengthen, and advocate for public education in North Carolina. The connections I made at ECU led me to a career I am passionate about, a place (eastern NC) to call home, and a network of dedicated educators and community leaders who desire to sustain schools that children and families deserve.
What advice do you have for students as they look for future careers or future programs to apply to?
Find the people you most want to be like (researchers, leaders, teachers, mentors). Read what they read. Listen to their advice and guidance. Reflect often and trust yourself. Watch for open doors and walk through the ones that feel right. Then surround yourself with people who care about you and challenge your thinking. As you move forward, appreciate those who paved the way and turn around and pave the way for another.