Welcome: Carlos Ramirez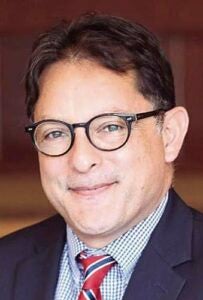 Name: Carlos Ramirez
Title: Teaching Assistant Professor
Hometown: Woodland, CA
Colleges attended and degrees: U.C. Davis, Sociology, B.A. Chapman University, Human Resources, M.S., University of North Texas, Educational Administration, Ed.D.
What drew you to ECU's Department of Educational Leadership?
I really like how ECU has structured its programs and its belief in project-based learning. All of our assignments are connected to valuable and "real" experiences that school leaders need to have or practice. Theory mixed with hands-on experience is simply awesome!
---
What assets and value do you contribute to the EdD Higher Education Administration Concentration (ex. Specific leadership experience, research expertise, etc.)?
My experience as a public-school educator for 3 decades; my areas of expertise are in school reform, PLC (instructional rounds), leadership development and mentoring, and performance management.
Who or what has influenced you the most in life?
My parents immigrated from Mexico and built the American Dream. They made many sacrifices to ensure all seven of their children also achieved the American dream as well. They are in their 90s and enjoying life in California.
So far in your career, what do you consider to be your greatest achievement?
Helping schools achieve their goals while in Houston ISD I supervised 15 schools and provided support and leadership development. All 15 schools exceeded their growth targets and more. One was named the highest-performing elementary school in Texas!
Which authors, books, or research did you find most influential and helpful during your career?
As a school leader, I had an active personal library. My mission was to read and learn as much as possible so I could support my staff and schools. I read books on best instructional practices and books on how to sharpen or refine leadership skills. I love to read. My favorite books of all time are two educational leadership books: 1. Policy Paradox: The Art of Political Decision Making by Deborah Stone; 2. Reframing Organizations: Artistry, Choice, and Leadership by Bolman and Deal. I am also an avid science fiction reader.