Emily Medlin Nethercutt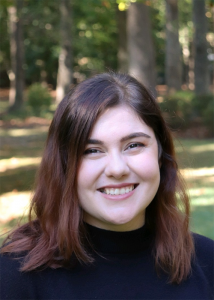 Medlinem16@students.ecu.edu
252-328-1100
Hometown: Chapel Hill, NC
Hobbies: Running, Minimalism, Puzzles, and Baking
Colleges Attended and Degrees Earned: ECU BA in Philosophy, 2021
Years at ECU: 4 years
Why did I want to work for REI:  
I am so excited to join the Stem Corps East team because it is so important to contribute to your community by volunteering acts of service and building relationships. I am looking forward to helping grow a program that promotes such important values and provides services to encourage STEM education.
What I love about ECU:  
ECU provides a college experience with faculty that take the time to interact and get to know students. The faculty provides unending support and encouragement to the students that motivate students to reach their goals and hold themselves to a higher level of expectation in academia and daily life as well.