Student Profile: Grace Brooks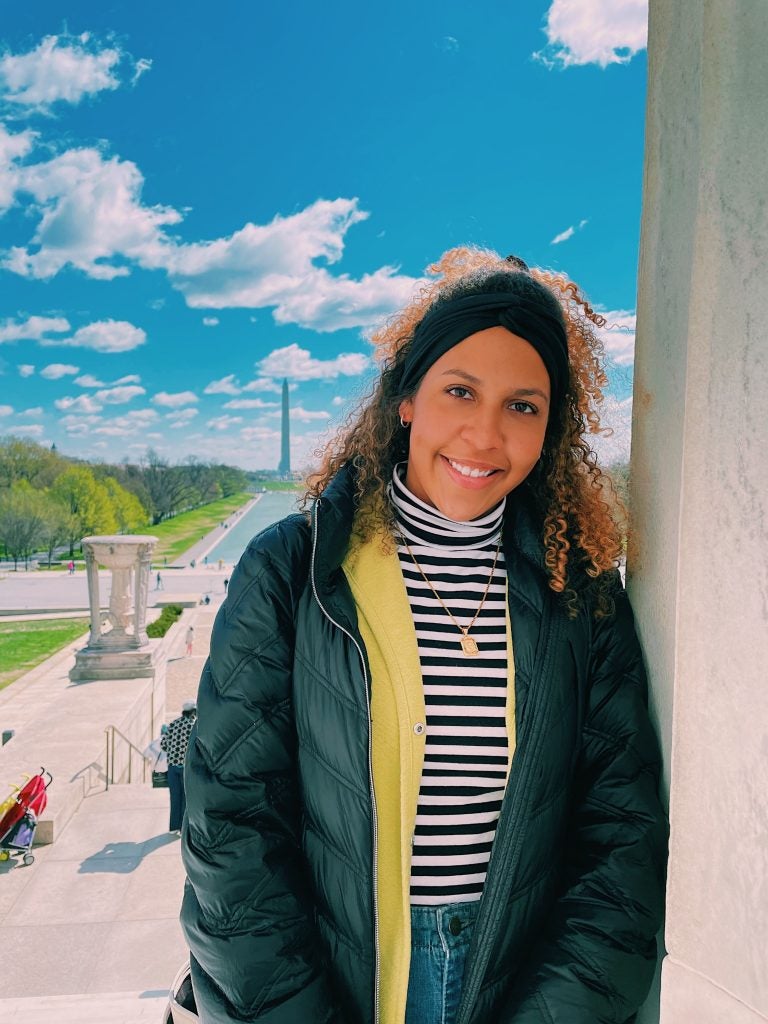 Name: Grace Brooks
Current major/degree program: History Education
Hometown: Frederick, Maryland
Hobbies/interests: Some of my hobbies include shopping, fashion, traveling, baking, and hiking. I enjoy visiting museums and historical sites (no matter the significance) and it is a goal of mine to visit every national park..
What drew you to pursue your current degree?
My passion for history drew me to pursue my degree. In high school, I found myself excited for my history classes while all my friends seemed to be dreading them. I wanted to change the stigma that history is boring/irrelevant, and thought what better way to do this, than to become a history teacher that is so enthusiastic about history, that the students will share my energy.
What made you decide to be an educator?
Like most kids, I said I wanted to be a teacher when I grow up, but as I grew up that aspiration never changed. I've always loved learning, and that passion for learning just solidified that being an educator was something I was meant to do. I can also accredit my desire to be an educator to some of the outstanding teachers, mentors, and administrators I've had in my life. I have seen teachers change student's lives and I hope I can do the same one day because being an educator is about more than just teaching the curriculum.
What brought you to ECU?
The Education Program is what brought me to ECU. Since I knew being a quality educator was something I wanted, I had to make sure I was a part of a quality education program in college. And I know I found that here!
Dr. Guidry mentioned that you've taken part in discussions with students from Belgium, Switzerland and Ireland. What was it like talking to education students from other countries? How do you think it helps you in your journey to become an educator?
It was such an incredible experience to be a part of the Socratic Salons with education students from other countries. Despite how vast our realities seemed from one another, we were all still able to find connections with each other as individuals and as educators. These discussions taught me to never just consider my beliefs, but to include other races, religions, genders, and cultural backgrounds into my educational sphere. These Socratic Salons have helped me in my journey to becoming an educator because I was reminded that receptiveness is vital. We all can get trapped in the tyranny of our own beliefs, which prevent us from being able to learn or teach properly, but thanks to these discussions, I know to avoid this mental block!
Do you have any advice for students looking to pursue an education degree?
You have to be passionate about your concentration! If you are not enthusiastic about it, how could future students be? And if you are passionate, definitely pursue that education degree and get ready to make a positive impact!
Any final thoughts on ECU or majoring in education?
I want to thank ECU and the History Education Program for reassuring me everyday that I am in the right career path and for giving me the tools to be a great educator! Teacher education is being revitalized here at ECU and I am confident that Pirate Teachers will create a positive change for the education system.