REI Faculty: Dr. Loni Crumb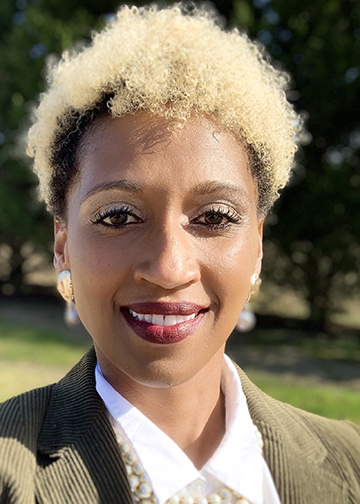 Name: Dr. Loni Crumb, PhD, licensed clinical mental health counselor-supervisor
Title: Assistant professor, counselor education program; research and innovation associate, Rural Education Institute
Department: Department of Interdisciplinary Professions
What do you like about working with REI?
I enjoy many aspects of REI! We truly stand behind our mission of providing a variety of supportive services, resources, and programs that contribute to rural prosperity. We are all vested in rural education and wellness and this is clearly reflected in our many local, regional, and national partnerships.
Can you briefly describe the research/work that you're doing for school-based mental health supports in rural districts?
My most current project with REI focuses on exploring how rural youth and families combat adverse experiences stemming from natural disasters which is supported by a federal grant from the Substance Abuse and Mental Health Services Administration (SAMHSA) Disaster Response grant program (https://news.ecu.edu/2020/06/08/project-dont-wait/). The grant program entitled: Don't Wait-Communicate: Disaster Mental Health Preparation and Response in Rural Schools and Communities (Project Don't Wait) aims to address disaster mental health preparation and response in rural schools and communities. We partner with school districts to provide rural-specific disaster mental health services to K-12 students and disaster mental health preparation and response trainings to school personnel, behavioral health professionals, families, first responders, and community stakeholders across the southeastern United States.
Also, REI has partnered with the American Educational Research Association's Rural Education SIG on a webinar serious entitled: Advancing Equity and I am honored to be a part of this renowned planning team of rural scholars.
Why did you decide to work with REI's team on this initiative?
REI's director, Dr Kristen Cuthrell has a large influence on my ongoing motivation to work with the REI. She is a true leader and has built a strong foundation to support our many projects in rural communities.
What outcomes/impacts do you hope this work will have?
I hope to address the mental health professional shortages in rural areas by providing more trained counselors to work with this population and to enhance mental health literacy in rural areas. Additionally, I hope to help educators recognize and appreciate the nuances and strengths of diverse rural students.
What has been your favorite part of this work?
This answer is quite simple…My favorite part of this work is seeing the smiling faces of students in our rural schools and brainstorming with my colleagues and school personnel how we can continue to expand our collaborative efforts to provide quality education and mental health services in rural communities.