COE's NCSL, ABA Clinic to host art for autism event
The "Art to Heart, Art for Autism" event will be hosted on August 10 by the Neurocognition Science Laboratory (NCSL) and Applied Behavior Analysis (ABA) Clinic in 128 Rivers Building.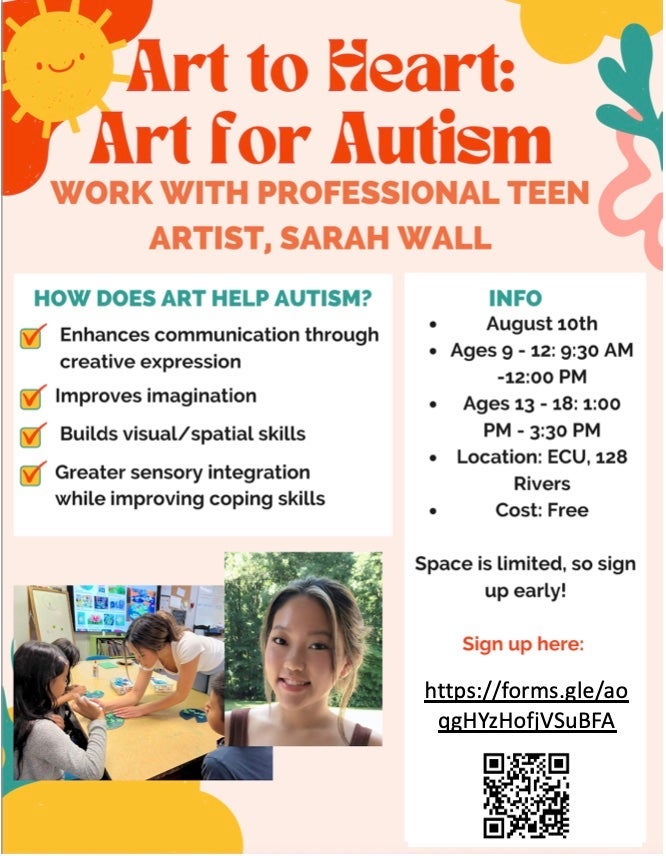 Dr. Tosha Owens, ECU assistant professor of special education, and Sarah Wall, professional teen artist, will lead this opportunity for children with autism to engage in artistic expression in a safe and therapeutic environment. The children will have the opportunity to learn basic aspects of painting with the intent to develop communication skills, visual and spatial skills, and work on sensory integration.
This free event still has limited spaces available, so sign up quickly: https://docs.google.com/forms/d/e/1FAIpQLSdQj-_gh8UVBweTjCwcB75mywzx5y8Xu0NT0EMnZU6yqCBOQg/viewform.