COE welcomes new faculty and staff members this fall
The College of Education welcomed 17 new faculty and staff members for the 2022-2023 academic year.
The new faculty and staff members include Sonya Small (Partnership Teach), Maya Hart (REI), Dr. Jerry Johnson (REI/LEED), Dr. Robert Benson (LEED), Dr. Roshaunda Breeden (LEED), Dr. Julie Stanley (ELMID), Dr. Shanita Brown (IDP), Dr. Vanessa Irvin (IDP), Dr. Lindsay Mattock (IDP), Dr. Jason Perry (IDP), Heather Seibert (IDP), Dr. Christiana Kfouri (LEHE), Dr. Darian Thrailkill (LEHE), Erin Kessel (LEHE), Dr. Rachelle Savitz (LEHE), Dr. Crisianee Berry (MSITE), and Dr. Kristin Burnette (SEFR).
You can learn more about our new additions via their bios below.
Sonya Small – Partnership Teach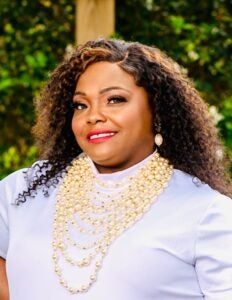 Sonya Small holds a Bachelor's Degree from North Carolina Wesleyan University in Business Administration with a concentration in Marketing; a Master Degree in Human Services Counseling from Liberty University; and a Master of Science in Administration from Central Michigan University.  Prior to her role in Partnership Teach, she gained extensive experience working within the NC Community College System and as a high school business education teacher.  She held previous positions as Director of Counseling, Director of Placement and Career Counseling, Veterans Services Officer, Tutorial Coordinator, Cheerleading Coach, HS Business Teacher, Mental Health Instructor and Adjunct Instructor.  Sonya has always worked hard to support student success in and outside of the classroom.  She believes in helping the student holistically.  Sonya will work with students during every step of their educational journey to ensure they are successful.  In her spare time, she enjoys singing, theatre, the arts, spending time with her family/friends and traveling.   Sonya is very excited to be supporting students throughout their journey with Partnership Teach at ECU!  She can't wait to host her first orientation and yell "purple and gold"!
Maya Hart – Rural Education Institute
I am Maya Hart, the STEM-Corps East Program Assistant. I am originally from southeastern VA and northeastern NC. I graduated from NC State with my BA in Psychology in 2016. While there I was a member of Trio SSS and when I graduated I become an AmeriCorps member serving with the NC State College Advising Corps. I am currently pursuing my MSW here at ECU and I hope to one day open my own non-profit. I love to travel, watch movies, collect Funko Pops, and learn new things. I love service and helping others and I participate annually in the VA Beach Walk for the Cure to support breast cancer as well as the VA Beach Polar Plunge to support the Special Olympics. I look forward to working with you all!
Dr. Jerry Johnson – Educational Leadership/Rural Education Institute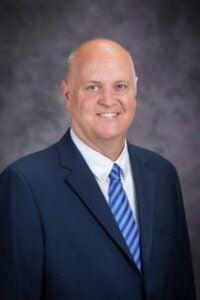 Dr. Jerry Johnson is the Phoebe Moore Dail Distinguished Professor in Rural Education for the College of Education. Prior to ECU, Dr. Johnson served as Chair and Professor in the Department of Educational Leadership and the Lydia E. Skeen Endowed Chair in Education at Kansas State University. He is the author of more than 60 publications in rural education, educational policy, and school-based leadership. Johnson has also testified before state legislatures, presented research briefings on Capitol Hill, and contributed to the development of state and federal legislation and regulations regarding the funding and operation of public schools and the preparation of teachers and leaders.
His research has been supported by external funding from the US Department of Education's Institute for Education Sciences and Office of English Language Acquisition, state departments of education, private foundations, and local school districts. His professional awards include the 2017 Stanley A. Brzezinski Memorial Rural Education Award from the National Rural Education Association, and current leadership roles include serving as an Advisory Board Member for the UCF Center for Community Schools and as Associate Editor of the Journal of Research in Rural Education. A former high school English teacher and high school principal, Johnson also served from 2003-2007 as policy research director for the Rural School and Community Trust, a national non-profit organization addressing the crucial relationship between good schools and thriving communities.
Dr. Roshaunda Breeden – Educational Leadership
Dr. Roshaunda L. Breeden (she/her) is an Assistant Professor in the Department of Educational Leadership. She earned her PhD in College Student Affairs Administration from the University of Georgia. Prior to joining the College of Education faculty at East Carolina University, she was a postdoctoral researcher at the Belk Center for Community College Leadership and Research at NC State University.
As a critical scholar and researcher, Dr. Breeden explores questions of equity and inclusion in higher education. Rooted in participatory and arts-based approaches, she brings an intersectional lens to understanding the roles of power and inequality in shaping educational environments and outcomes for historically marginalized students, staff, and communities. Her research departs from more traditional approaches, which are often jargon-laden and slow to reach decision-makers, to modes of scholarship that are timely and digestible for all.
Dr. Breeden also identifies as a scholar-practitioner, having worked for over a decade as a student affairs professional at Spelman College, North Carolina Central University, and North Carolina State University in diversity programming, college access and success, academic advising, and residential life.
Dr. Julie Stanley – Elementary & Middle Grades Education
I was raised in Roanoke Rapids, NC where all my family continue to live so I am eastern NC through and through! I attended UNC Chapel Hill for my undergraduate degree in Communication Studies and Gardner Webb University for both my master's and doctorate degrees. I am a National Board Certified teacher and have served NC for 14 years. My research agenda is focused on trauma-informed teaching, teaching in poverty, and classroom management.
Dr. Shanita Brown – Counselor Education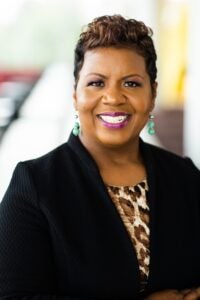 Dr. Shanita Brown is a Teaching Assistant Professor in the Counselor Education Program Her research interests including examining the domestic violence experience of Black women and girls, trauma-informed practices, and collegiate mental health. 
Dr. Brown is a Licensed Clinical Mental Health Counselor and Board-Certified National Counselor with over 15 years of experience in the clinical mental health profession. She has served in various capacities, such as school-based mental health, college counseling, and private practice. She has presented at state, regional, and national conferences in her area of expertise and authored scholarly articles. Dr. Brown has served in various leadership positions on state and national levels in the counseling profession, as well as the NC Domestic Violence Taskforce. She has been featured in various media outlets and podcasts. Dr. Brown has received numerous awards, most recently, the 2021 North Carolina Counseling Association Jane E. Myers Wellness Counseling Award.
Dr. Vanessa Irvin – Library Science
Vanessa Irvin has 40+ years' experience serving in academic, special, school, and public libraries. Her research interests include public librarian professional development, social literacy practices for librarians in the public sphere, and reader response to "transgressive texts" by librarians and library users. Dr. Irvin's teaching areas are: reference services, public libraries, youth services, responding to reading in libraries, multi-cultural resources for diverse populations, and use of technology for inquiry-based librarian praxis.
Dr. Lindsay Mattock – Library Science
Lindsay Mattock earned her MLIS and PhD in Library and Information Science from the University of Pittsburgh and joins ECU after seven years at the School of Library and Information Science at the University of Iowa. Her work focuses on the archival practices of non-institutional spaces, such as media collectives and community archives. Her ongoing digital project, Mapping the Independent Media Community traces the historical social networks emerging between independent film and video makers and the organizations that exhibited and preserved the media they produced. This project aims to understand how the historical conditions surrounding the preservation of independent and avant-garde media have influenced contemporary archival praxis. Over the next two years, Lindsay and Dr. Micah Bateman from the University of Iowa will collaborate on an IMLS funded project titled "Activating Archives in Remote Communities." This project will bring together a nation-wide panel of experts from rural libraries to discuss the needs of community-based archival collections with the goal of producing curricular resources and innovations that will support training for LIS professionals who will work in rural collections. When she isn't teaching archival theory in the classroom or researching in archives, she enjoys hiking with goldendoodles Dewey and Dusty or biking with her partner Jason. Over the past two years, Dewey and Lindsay have participated in the largest citizen-science project dedicated to animal cognition as they learn to communicate with one another using recordable buttons. Dewey has mastered over 70 words and enjoys talking about where he likes to hike, going to the dog park, and his favorite treat, broccoli.
Dr. Jason Perry – Counselor Education
Dr. Perry is a Teaching Assistant Professor in the Counselor Education Program in the Department of Interdisciplinary Professions at East Carolina University. He was the 2013 recipient of the Association for Humanistic Counseling's (a division of the American Counseling Association) distinguished Emerging Leader Award and is an active member of the North Carolina Counseling Association.
Postmodern and constructivist career strategies for community ex-offenders are at the center of his current research interests. Dr. Perry has written on these topics, as well as presented at the state, national, and international levels. Dr. Perry embraces values of the humanistic psychology of Alfred Adler and Carl Rogers, which emphasize person-centeredness, the importance of the therapeutic alliance, and unconditional positive regard.
Heather L. Seibert – Library Science
Heather L. Seibert has a Master's in Library Science from ECU and is currently a doctoral candidate (ABD) in education at the University of North Carolina-Wilmington. Her research interests address the use of Open Educational Resources in fostering culturally relevant and culturally responsive learning spaces. Seibert has taught science and social studies at the K-12 level, worked as a media school coordinator, and spent almost ten years at Joyner Library in academic cataloging and scholarly communications. She is an advocate for work-life balance, women's rights, and lactation compliance in the workplace. She is the author of the ALA publication The Ideabook of Positive Change in the Library Workplace (2020).
Erin Kessel – Literacy Studies
Erin Kessel has spent the past 12 years in the public school system working with students on engaging them in a world of literacy.  She has led teachers across multiple schools through a mentorship program to provide the most current and research driven literacy instruction for students.  She has presented on various literary based strategies and programs both locally and nationally.  She also has worked part time with the READ Department of ECU teaching online courses.  Erin is an alumni of East Carolina University and is looking forward to giving back to the school that has made her the educator she is today.  She is thoroughly excited to grow the next generation of teacher leaders and watch them find their own teacher voices.  As a local of the area, she enjoys spending time with her family, cheering on the Pirates at football games, running through the country and riding her horse.  Let's Go, Pirates!!
Dr. Rachelle Savitz – Literacy Studies
Dr. Rachelle Savitz grew up in a suburb near Pittsburgh, PA with her parents and brother. Her mother grew up in a deportation camp in Austria with her Holocaust survivor parents. Rachelle grew up as an independent thinker and valued learning other people's history, beliefs, and backgrounds at an early age.
She received a BS in education from Slippery Rock University in music education and later pursued a master's degree in special education from the University of Florida. As a reading interventionist, Dr. Savitz learned that motivation, collaboration, and excitement were crucial for student engagement. She prioritized learning to be co-constructed with students, such as taking a commonly required topic in high school English classrooms, like identity, and inviting students to share what this means to them and their learning. Dr. Savitz was grateful for the opportunity offered by Dr. Richard Allington to work and learn alongside him and other remarkable professors at the University of Tennessee, Knoxville, with a fellowship to pursue her PhD. It was during this time that she began to dig deeper into understanding inequitable practices, putting names and learning why educational policies and practices were only supportive of some students and the deficit thinking toward many historically marginalized students (and people) of color.
Dr. Savitz is beyond excited to learn and grow from the amazing people that she will soon call colleagues and hopefully friends. Establishing strong collegial relationships and mentoring opportunities with colleagues, students, local teachers, and community members is important to her. Therefore, she is excited to investigate culturally responsive and sustaining practices and pedagogy alongside many wonderful educators already doing this work within LEHE. Similarly, her desire to support teachers and incorporate teacher voice and input connects with other new colleagues. She cannot wait to explore the many parks throughout Greenville, take her dog on walks around various neighborhoods, set up a hammock and read a new YA must-have, attend ECU baseball games, and get to know the beauty of the area. She is thrilled to be an ECU Pirate!
Dr. Kristin Burnette – Special Education
Kristin is a Greenville, NC native and an ECU grad. She began her teaching career at Hope Middle School, then moved to Wake County and taught for a total of 11 years before completing her PhD in special education at UNC Greensboro. She received her master's degree in special education: low incidence disabilities from ECU. During her PhD program, she worked with the two federally funded grants to study sustainable systemic change efforts that support inclusive education for students with significant cognitive disabilities. 
Kristin has been married for 14 years to her husband Jason, has two wonderful daughters, Elyse (10), and Abby (8). And a sweet 3-year-old goldendoodle named Manny.